Planning a Festive Season Proposal? How to Pick the Perfect Engagement Ring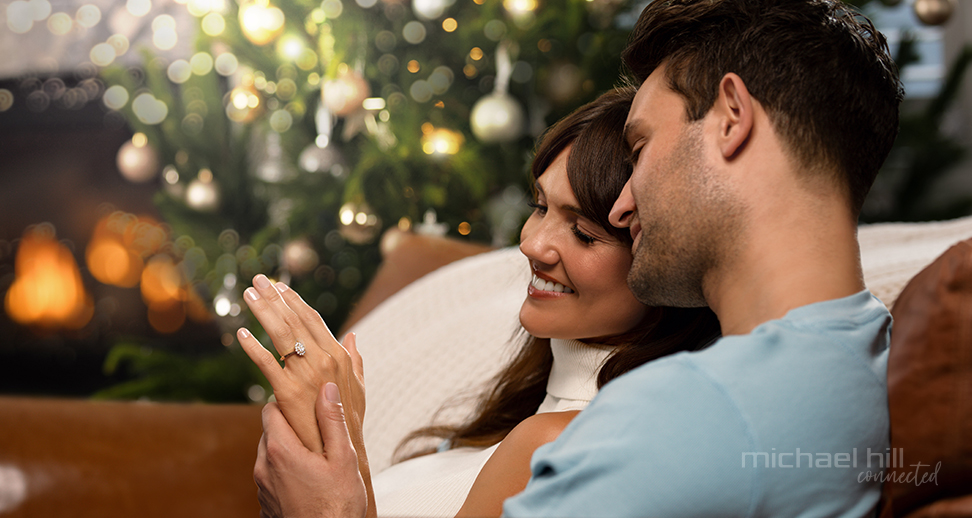 Did you know the Holidays are one of the most popular times to propose? Considering Christmas, New Year and the Holiday season are all about celebrating with those you love most, it's the perfect time to make your ultimate promise of love.
If you're thinking of popping the question over the festive season, it's a good idea to start looking for the engagement ring around October – so you have plenty of time to choose the ring, place any special order requests (chat to our Customer Service team online or visit us in-store for more information on this) and have the ring ready to surprise your loved one.
We've put together our top tips to help you choose the perfect engagement ring ahead of the big moment. And if you're reading this and hoping for a proposal from your partner – feel free to share it!
Choose from the heart
The first, and really the only rule of choosing an engagement ring, is that your choice should come from the heart! An engagement ring is a symbol of love, commitment, and a promise to share your lives together. So forget about buying the biggest carat size or the most premium diamond if these things are out of reach, and instead, choose something that you connect with and that you know your partner will love.
Start with your budget
Before you start choosing ring styles and designs, have your budget in mind. Tradition would tell you that you have to spend a certain amount of your income on an engagement ring, but it's more important that you choose something special for your partner, at the right price for you.
Once you have this in mind, check out our guide to choosing the perfect engagement ring for your budget.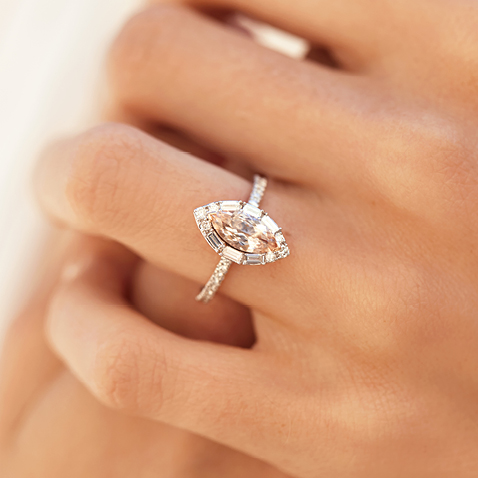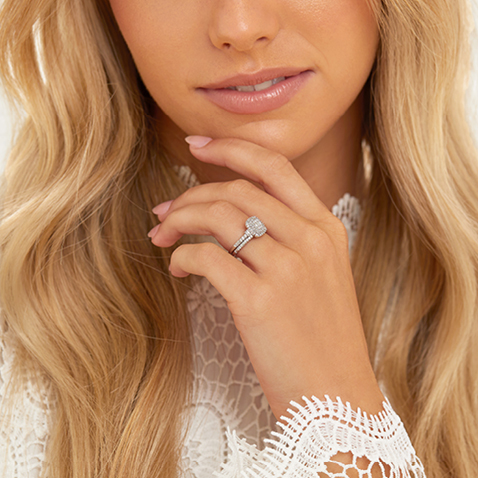 Look at the jewellery your partner usually wears
Your partner's personal style is a great insight into the kind of engagement ring they're likely to love. For instance, do they love statement pieces with lots of sparkle, or more minimalistic, classic styles? Pay attention to their favourite metal types, too – for instance, if they love yellow gold, then a yellow gold engagement ring might be perfect. If they love silver, white gold is a perfect match.
Check out our guide to the different types of bridal styles, and see what reminds you of your partner most.
'Follow' what your partner follows
One of the best ways to get a hint about the kind of engagement ring your partner would love is to see what they follow and interact with. Instagram, Pinterest and Facebook are all great platforms to see what your partner is loving.
See if there are certain ring styles, diamond shapes, or coloured gemstones they're always double-tapping. And if your partner is trying to drop a hint, they might have even tagged you in a post or two!
Browse our best-selling engagement rings
Exploring the best-selling engagement ring styles is a good place to start for inspiration. After all, there's a reason these styles are so popular!
Ask your partner for ideas
There's a good chance the two of you have already discussed becoming engaged, and your partner might have dropped some hints about the types of rings or stones they love.
You can always ask your partner for ideas, to help you make the perfect choice. Ask them to create a wishlist online and share it with you. You could also have fun with our Virtual Ring Try-On – browse our range of engagement rings online together and encourage your partner to virtually try on their favourites – this is a great way to see which ones they love most and which suit them the best!
Your final engagement ring choice (and the proposal moment itself!) will still be a wonderful surprise.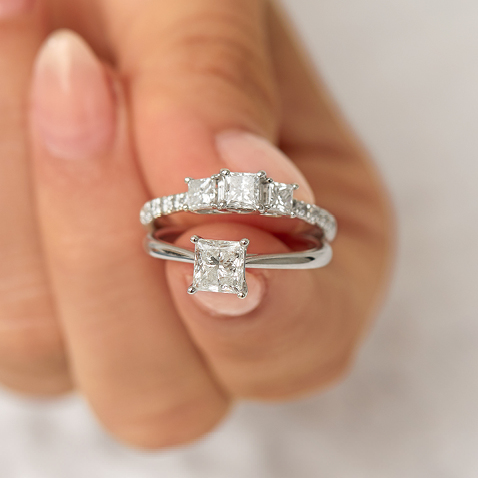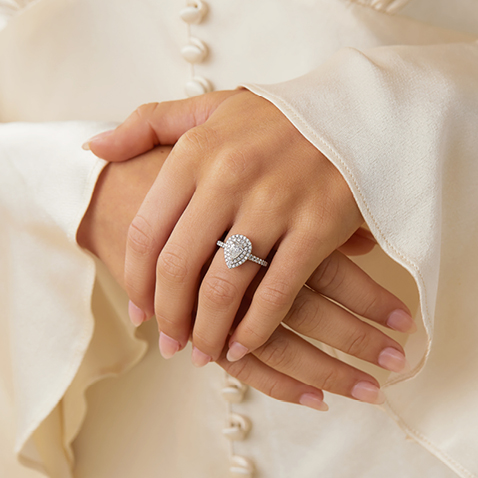 There's more than one way to get the look
We've already covered that choosing an engagement ring from the heart matters more than a certain carat size or spending a certain amount. There's also much more to diamonds than the carat weight. You can get a quick run-down on the Four Cs here.
Of course, many people are drawn to the beautiful and eye-catching sparkle of larger rings – but if a high-carat solitaire (single diamond style) seems out of reach, don't despair. Explore our range of halo, cluster and other multi-stone diamond rings for an impressive look at great value.
Choose the perfect fit
As well as choosing the ring style your partner will love, there is the ring size to consider. The easiest way to find your partner's ring size (in secret!) is to borrow a ring they already have – then, you can measure it against our ring sizer or, if possible, bring it to us in-stores to be professionally measured.
You could also ask your partner's friends or family members if they know the correct size – if your partner is hoping for a proposal, they might have dropped some hints! If you're unsure, our expert team members will be happy to assist.
Ask for some help to choose
We get it - choosing an engagement ring from scratch can seem overwhelming. At Michael Hill, we have expert team members with outstanding product knowledge, ready to guide you through the journey and help you choose the engagement ring your partner will love.
You can visit or chat to us in the way that's best for you, either virtually or in-store. Appointments are completely free, tailored to what you need, and available in your language.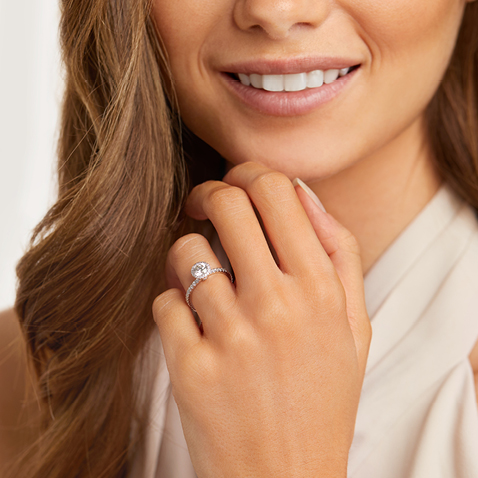 Now that you have the inspiration to get started, take the next step:
Shop Our Top Engagement Ring Picks:
Words by Megan Greaney
Megan has been a writer for over 10 years, and has been writing content at Michael Hill for over two years where she has gained an extensive knowledge of jewellery – from styling and craftsmanship to materials and stones. With a background that also includes fashion, and studies of Journalism and Anthropology, she is perceptive of the emotions and cultural contexts linked to what we wear.
Last updated 7th October, 2021