Blue Topaz Styling: How to Wear the December Birthstone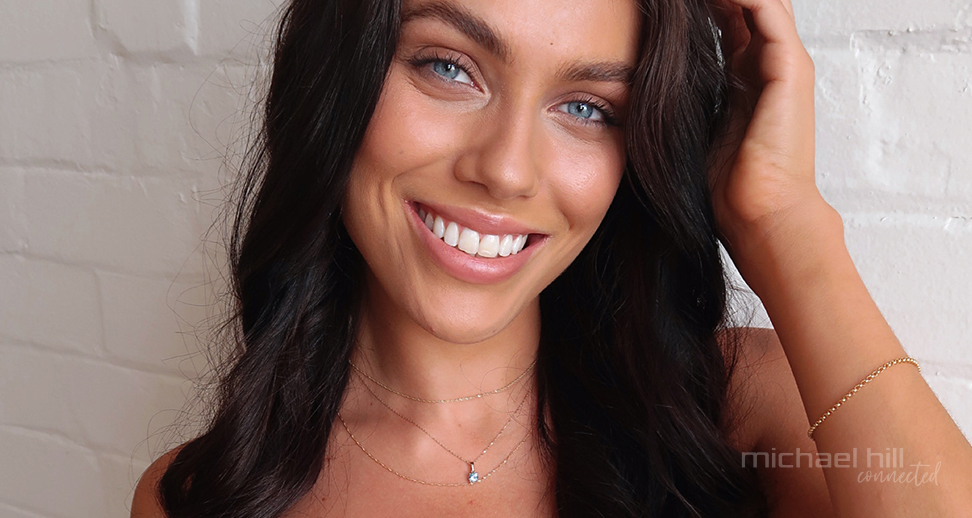 Personalisation is one of the most enduring trends in jewellery. Sentimental in its own right and made to be treasured, jewellery is even more special when you choose styles that represent a part of your personality or your values.
Birthstone jewellery is a popular way to embrace the personalisation trend. There's a gemstone (or two) associated with every month of the year, and each carries a unique meaning – especially when you wear the gem linked to your birth month.
One of the birthstones associated with December is Blue Topaz, which is believed to represent peace, deep connections, and love.
To inspire you to add a beautiful and meaningful stone to your jewellery collection, we asked fashion model and style influencer, Sarah Said-Smith, to share her favourite ways to wear her birthstone.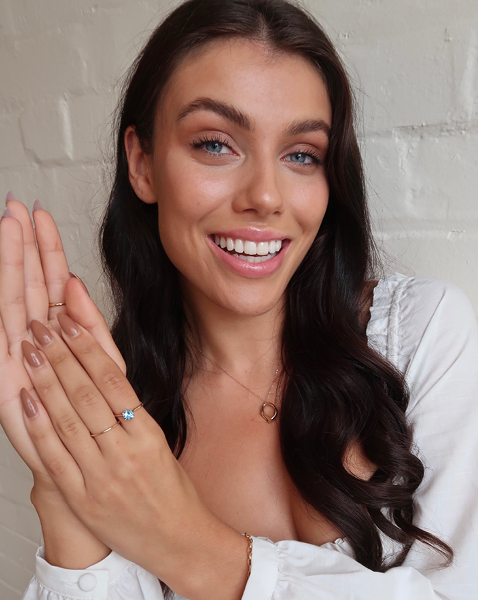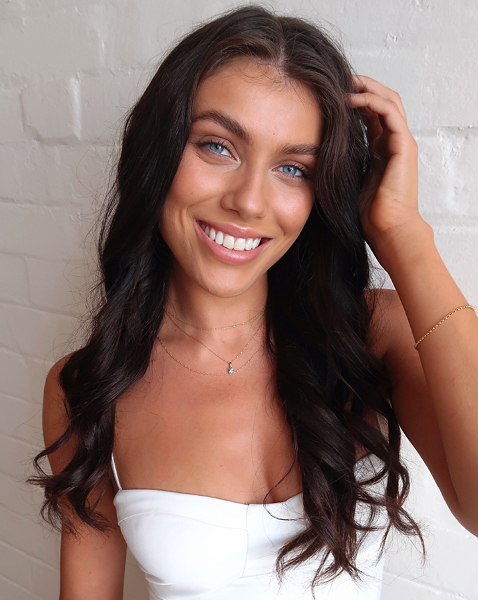 "I'm a big fan of jewellery that embodies your personality, which is why I love the idea of wearing your birthstone. As a December baby, my birthstone is the Blue Topaz, which is a gorgeous gemstone not only for its bright colour, but also for its meaning of love and affection.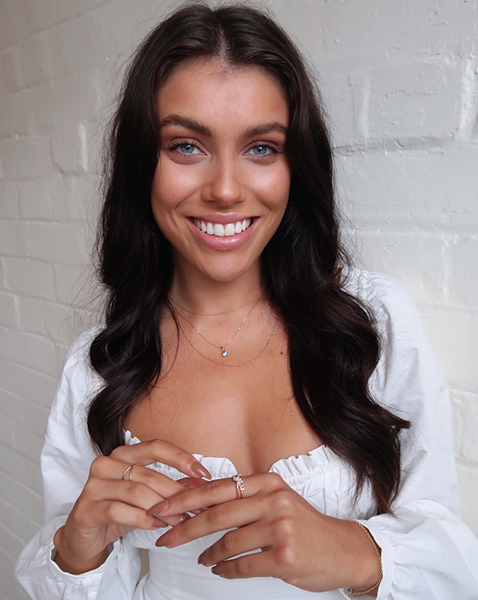 Look 1 - Layering to complement a delicate birthstone necklace
The hero of my first look is the Blue Topaz Pendant, which I've layered with two other chain necklaces to create a defined look. Each necklace is delicate and dainty, but when layered and worn together, they create a memorable look which can complement any outfit.
As I'm a lover of wearing gold, I've styled my look with other complementary pieces. I've added a simple yet stunning bracelet to highlight my wrist, and matched my look with two gorgeous rings. One with a very on-trend crossover, and the other, a timeless scattered diamond ring which adds character to my look whilst not clashing with my Blue Topaz necklace due to its neutrality.
Look 2 - Statement birthstone ring
I've based my second look around one of my favourites from the birthstone collection - a statement gold band adorned with a stunning Blue Topaz. I've complemented the topaz ring with two other, more minimalist rings - a simple gold band on the next finger over, and a thicker dome ring on the opposite hand. Not only do these three rings create balance in their spacing, but they also make for an attention-grabbing combination.
I've emphasised attention to the jewellery on my fingers by adding a thicker gold bracelet around my wrist. To finish off my look, I've added a beautiful pendant from the Spirits Bay collection, which speaks for itself and doesn't require any layering. This look is all about adding stunning gold pieces that are minimal in design; to not overtake attention from the birthstone ring, but beautifully complement it."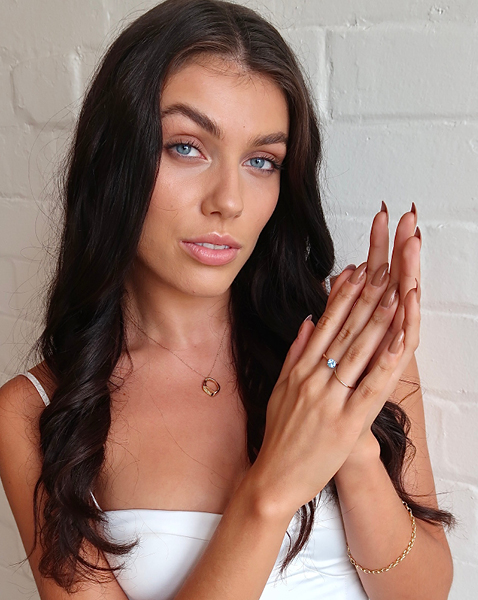 Shop Sarah's birthstone look:
Words by Megan Greaney
Megan has been a writer for over 10 years, and has been writing content at Michael Hill for over two years where she has gained an extensive knowledge of jewellery – from styling and craftsmanship to materials and stones. With a background that also includes fashion, and studies of Journalism and Anthropology, she is perceptive of the emotions and cultural contexts linked to what we wear.
Last updated 30th November, 2021