How to: build your essential jewellery wardrobe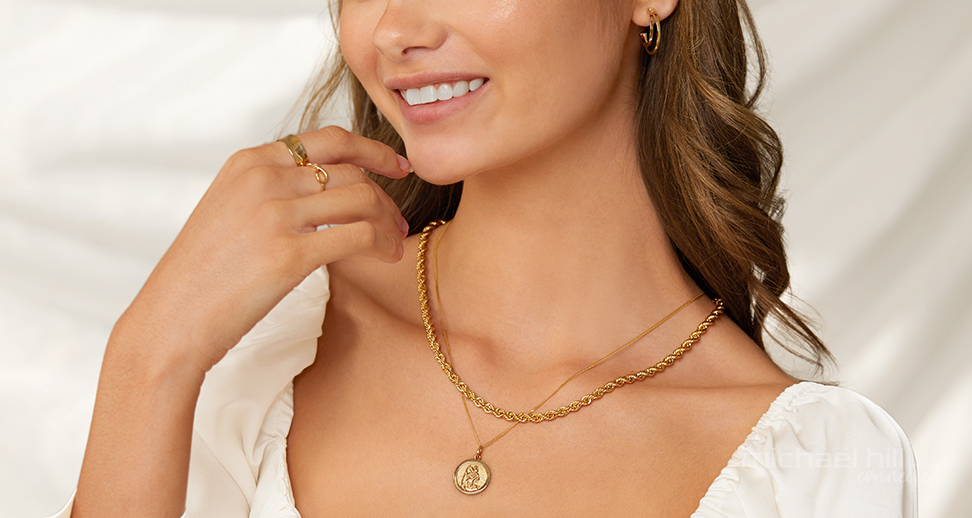 Creating your essential jewellery wardrobe means you will have everything you need to elevate your outfits, and to express yourself for every occasion.
With our top tips below, you can build your versatile, cohesive jewellery wardrobe – then mix, match, layer, personalise, or keep it simple!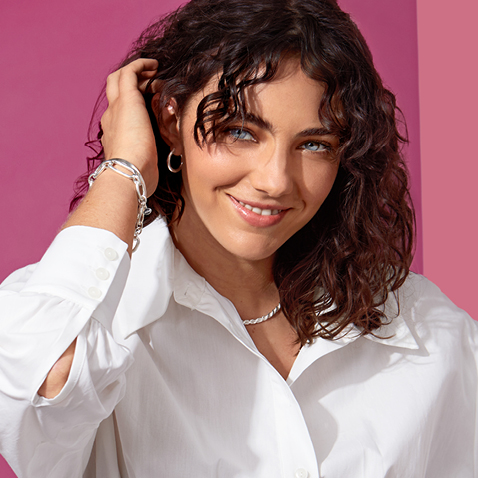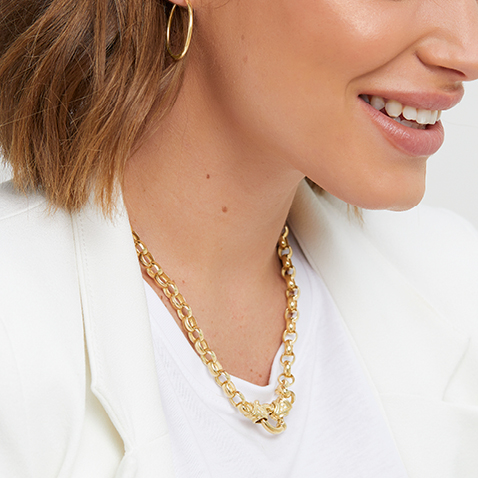 Start with simple pieces in precious metals. These are the classic styles you can wear day by day and year after year.
Choosing jewellery crafted in 10ct gold or sterling silver ensures a quality piece and lasting beauty. These essential jewellery styles add a touch of shine on their own, or form the perfect base for your jewellery layers.
Hoop earrings and stud earrings. Two must-have styles that are perfect for every day, you can change it up between your hoops and studs depending on the look you're going for. Make your essential earrings work for you by opting for your favourite metal, size, and hoop weight.
Chain necklaces. Just like your earrings, you can customise to your style by selecting your ideal chain length and weight, as well as metal type and colour.
Bangles or bracelets. A chic solid bangle or a chain bracelet in gold or silver gives a subtle touch of shine and is perfect for tying together your jewellery look.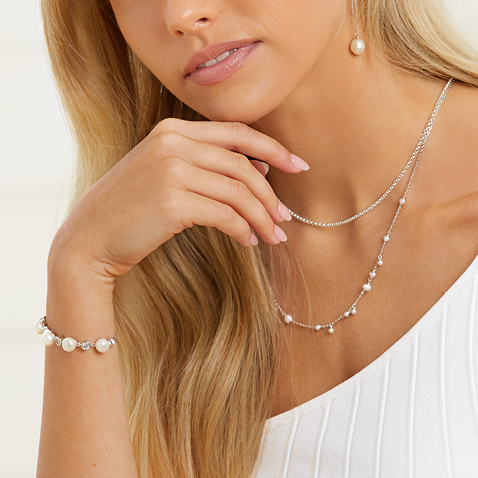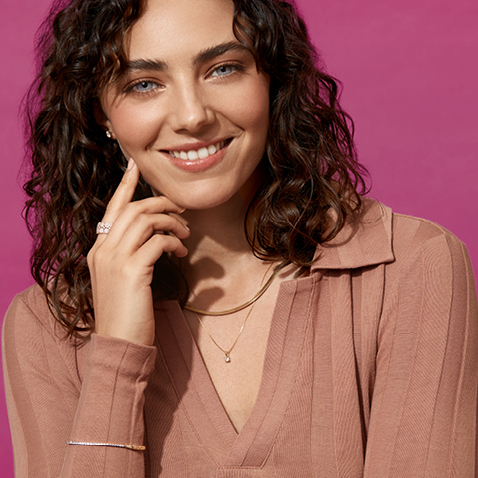 Once you've mastered your jewellery essentials, add some sparkle with pieces that are timeless and versatile enough to style with your everyday looks.
Step 3: Bring in a personal statement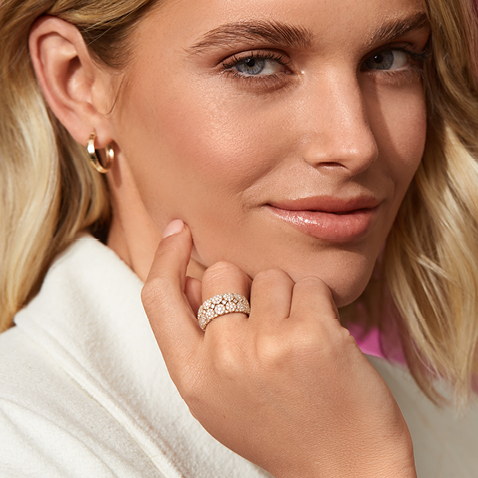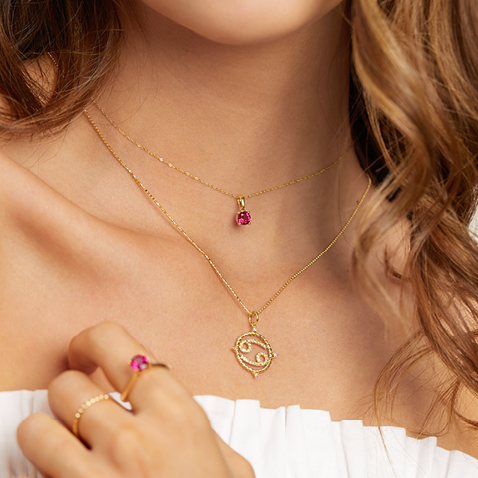 The most important part of styling your jewellery is that it should be unique to you, express your style and personality, and create a look that you love.
Have fun with your jewellery, and get creative!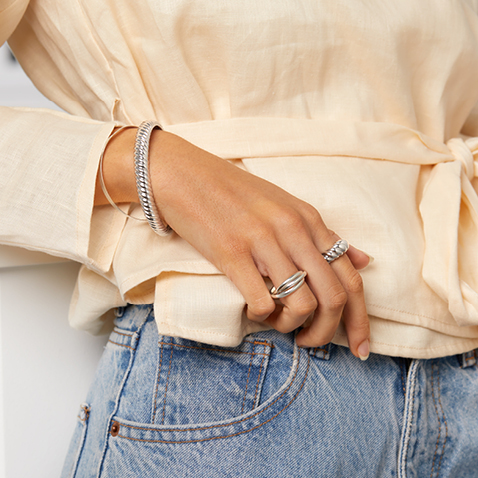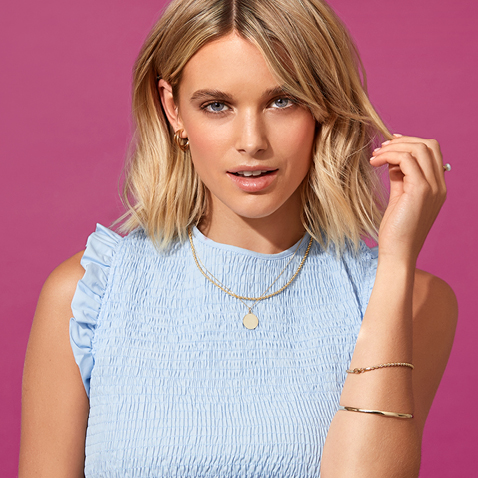 Get the most out of your essential jewellery wardrobe by mixing, matching, and layering your pieces – for endless combinations and looks that are uniquely yours.
Match your metals. The simplest way to create a cohesive look is to keep each piece in the same metal type and colour – for instance, yellow gold with yellow gold.
Mix your textures. If you are layering jewellery in one place, such as necklaces or bracelets, mix your textures to keep your look interesting. Try a plain chain layered with a pendant necklace, or a solid bangle next to a chain bracelet.
Start with your statement. If you're wearing your bold diamond ring, a statement pair of earrings or an attention-grabbing coloured gemstone piece, put this on first, then choose the rest of your jewellery to complement it.
Build your jewellery wardrobe: