Singular Sparkle: Why We Love Diamond Solitaires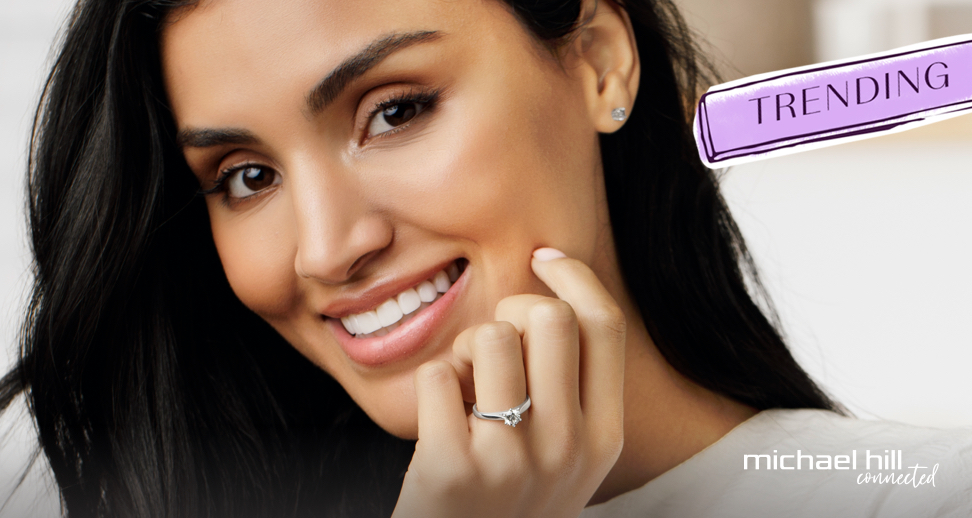 Diamond solitaire jewellery is the perfect way to wear this treasured gemstone. Solitaire jewellery refers to pieces with a single diamond as the centrepiece, meaning the sparkling, precious stone is the centre of attention.
We've listed the key solitaire jewellery styles, from engagement rings to everyday jewellery, and why they are everlasting classics.
1. The everlasting bridal classic: solitaire engagement rings
Solitaire diamond engagement rings are the pinnacle of timelessness, merging classic elegance with modern simplicity.
The most classic solitaire ring styles are set on a simple, precious metal band, allowing the diamond to own the spotlight. If you're all about sparkle, you can also find styles with diamonds set into the band.
While timeless, solitaires are certainly not a one-size-fits-all design. Find the one that's perfect for you by choosing your favourite diamond shape, carat size, colour and clarity details, as well as your favourite type of gold for the band.
You can further customise your perfect bridal look by pairing your solitaire ring with your favourite wedding and eternity band designs. Solitaire engagement rings are the most versatile style to match with metal or diamond bands and ring enhancers, in all sorts of unique shapes and styles.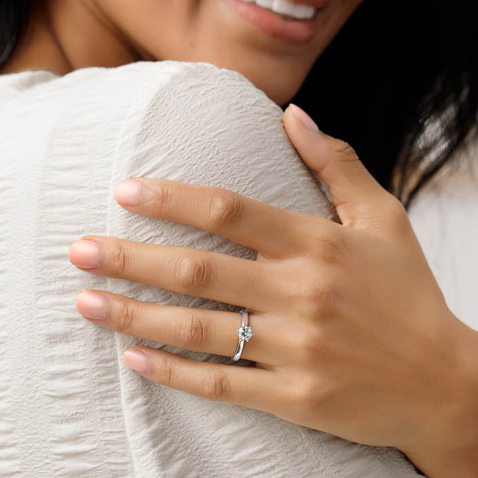 Shop Solitaire Engagement Rings
2. The must-have: solitaire diamond studs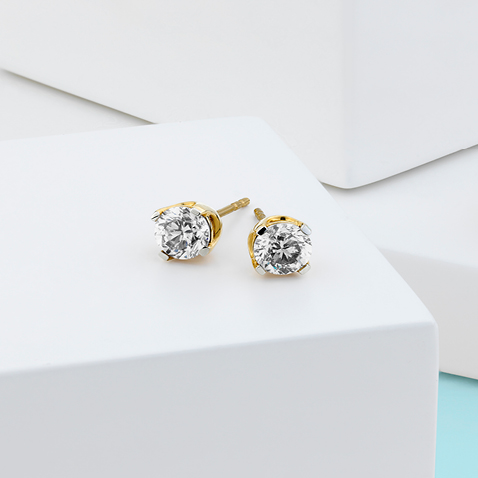 If there is one true jewellery wardrobe essential, it must be diamond solitaire studs. The most versatile piece you can own, solitaire earrings can be worn every single day, or used to bring extra glamour to a dressed-up look.
Just like solitaire engagement rings, diamond studs come in a wide range of styles, shapes, and sizes, so you can find the perfect pair for your style. Choose from the most timeless round brilliant cut diamonds, or the modern princess cut, and your favourite setting colour from yellow or white gold.
At Michael Hill our collection of solitaire studs range from a delicate 0.15 carat up to a dazzling 2 carats total weight. You can make as much of a statement as you like with diamond solitaire studs, but don't think you need to have the largest style to have a beautiful look. One of the things we love most about diamonds is that no matter the size, they always bring eye-catching brightness and sparkle – so you can choose the look that's best for you!
3. The elegant essential: solitaire diamond pendant
A beautiful diamond solitaire pendant will quickly become a mainstay in your jewellery collection.
A solitaire pendant is one of the most versatile pieces of jewellery, just like diamond studs. They are perfect worn alone, and will bring instant elegance and sparkle to your look – from a casual weekend outfit to office wear, to a dressed-up occasion. A solitaire pendant is also the perfect, simple yet special piece to include in your wedding day jewellery look.
If you love to layer your jewellery, you'll find that your diamond solitaire pendant styles perfectly with just about every look. Layer your pendant with a simple precious metal chain in the same colour as your pendant setting, or style three or more necklace layers for a unique, textured, and eye-catching look.
Find the perfect solitaire pendant style for you, from princess or round brilliant cut in a range of carat weights.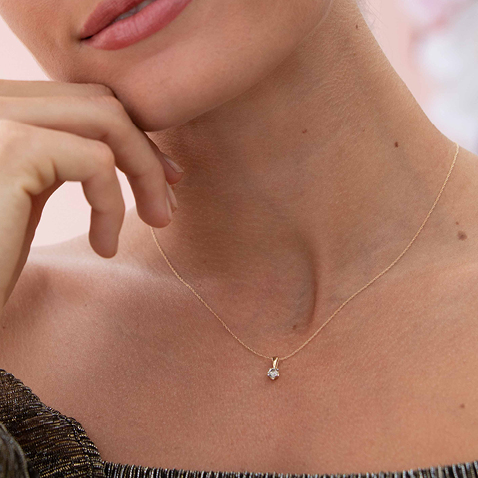 Ready to add a timeless diamond solitaire style to your jewellery wardrobe? Shop all solitaire jewellery >
If you would like some help choosing the perfect diamond piece for you, or to gift a loved one, book your FREE Virtual Appointment with us. Learn more and book >