Diamonds have traditionally been thought of as belonging on your left hand, or as jewellery to be kept for special occasions only. But we say diamond jewellery is for everyday – your way.

Diamonds are timeless and beautiful precious gems, and while glamorous, they are perfect for everyday wear. If you are starting your diamond jewellery collection, or want to know how to wear your favourite diamond pieces outside of special occasions, read on for our diamond jewellery styling tips.
Diamond Jewellery Essentials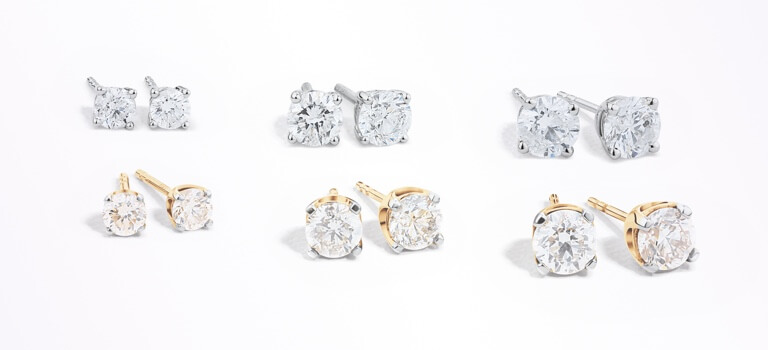 Diamond solitaire earrings and solitaire necklaces are versatile and timeless pieces that will be the perfect base for your diamond wardrobe. At Michael Hill we have the widest range of diamond stud earrings, so you can find a pair in your favourite diamond cut, metal colour, and at the best value for you. A solitaire diamond necklace is perfect for adding extra sparkle and elegance everyday.
Start with these key styles of diamond jewellery, as you will be able to wear them time and time again, with so many looks and for every occasion. At Michael Hill our jewellery is crafted in precious metals and fine gems, for quality that lasts – so you can be assured that your timeless pieces will be staples in your jewellery wardrobe for years to come.
Match Your Metals
When you are starting your collection of diamond jewellery, the simplest way to ensure you will get the most wear out of your beautiful pieces is to choose styles in the same metal colour. For instance, if you love yellow gold, choose diamond jewellery set in yellow gold each time you shop for a new piece. This will make it easy to mix and match your pieces for different outfits and occasions, so that your diamond jewellery always looks beautifully put-together.
Add Statement Diamond Pieces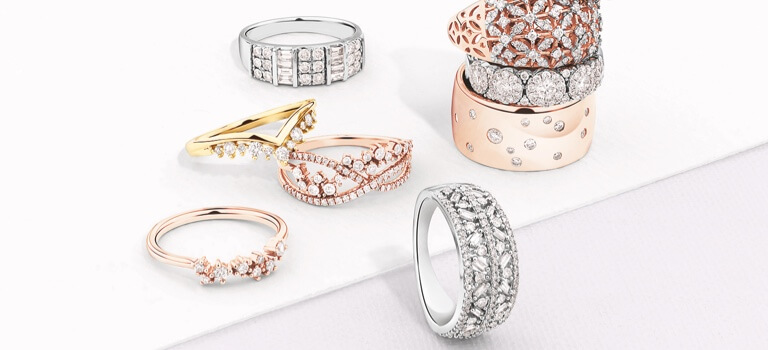 For the days when you want to sparkle a little brighter, a statement diamond jewellery style is the perfect piece to take out of your jewellery box. A 'statement' piece will mean different things to different people. Essentially, these are the styles that you wear for special occasions - or just when you want something more eye-catching! Diamond earrings, diamond rings, diamond necklaces and diamond bracelets that feature multiple stones will give you a big look and plenty of light-catching sparkle that is sure to have all eyes on you.