How To: Stack Rings
Not sure where to start when it comes to stacking rings? Read our easy-to-follow tips are here to set you up for success!
STARTING YOUR STACK
The best way to start a stack is with three rings. Try starting with a plain sterling silver band first, then add a bold gemstone piece in your favourite colour, and finish with another plain band, or choose a coloured piece in a similar hue. Easy as that, you have a stack!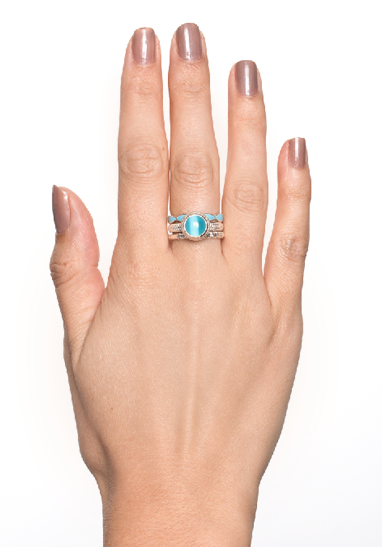 BUILDING ON THE FOUNDATIONS
Once you have your foundation, it's super simple to keep building on the look. Add another layer or two to your original stack, and don't be afraid to spread out the look by adding rings to other fingers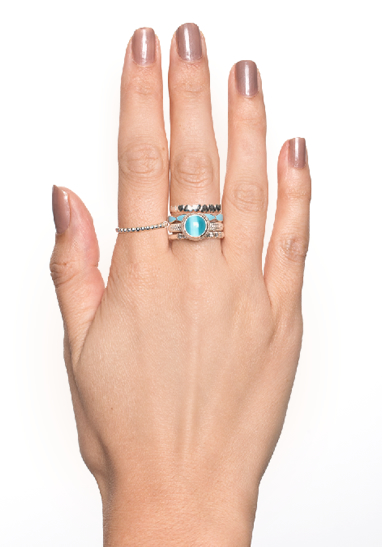 EXPRESS YOURSELF
Once you've got your first stack, it's easy to build on your collection from there. Our best advice? Go crazy! Mix in new colours, styles and textures to create something truly bespoke.
And don't forget, the more rings you own, the more opportunities you'll have to reinvent your look when inspiration strikes.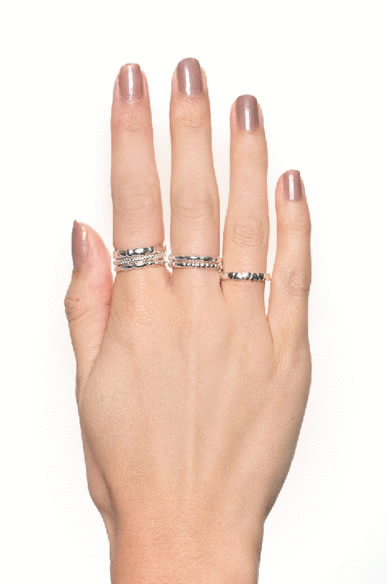 Now you've learned the basics, there's just one more thing you need to keep in mind: a perfectly curated stack is all about expressing your unique style – just like a charm bracelet. From your choice of colour, to the shapes and styles you decide to include, each piece should reflect you.