My jewellery style: Two women's unique takes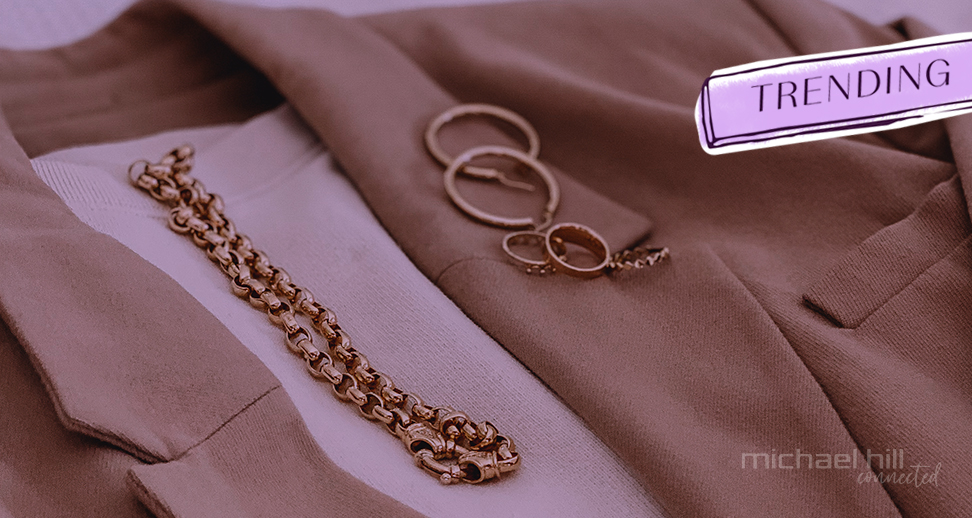 We asked two fashionable women: Jo, a mum and business owner, and Christie, a Fashion Editor and stylist, to share their personal jewellery style, must-have essentials, and styling tips to help you make the most of your own favourite pieces every day.
Jo Zammit: mum, wife, writer, and business owner
As a mum of 3, wife, writer and business owner of Story and Co, I wear many hats. My style is pretty consistent but depending on what I do each day, my outfits change. Even if I am at home, I do still like to wear nice things, and a piece of beautiful jewellery can always add that little something special to my look.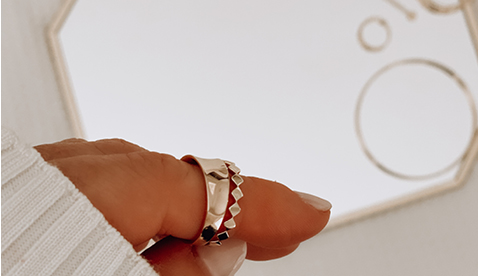 1. Colour and texture
When I was younger I loved yellow gold (because my mum did), then throughout most of my adult years I have always been a white gold girl but recently I have gone back to my beloved yellow gold. My style has become a bit more refined and classic over the years, I wear a lot of neutral colours so I find yellow pieces go best, they stand out more and add texture to my look.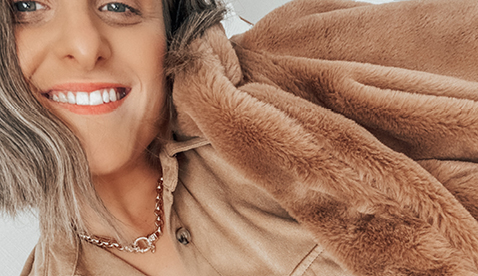 2. Use jewellery to highlight certain parts of your outfit
I like to highlight certain aspects of my outfit and draw certain items out by using my jewellery. Whether it is a bralette that has a piece of gold on it under a shirt or a gold button on a blazer, by wearing a piece of gold jewellery, it highlights pieces of my outfit and sort of makes them sparkle and draws the eye to these details.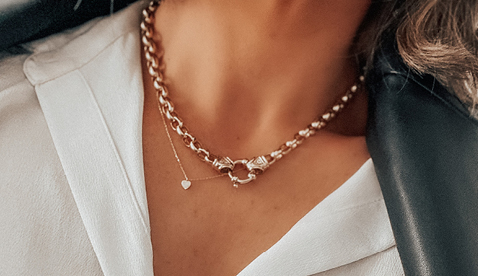 3. Make it sentimental
I remember my mum used to wear a belcher chain necklace and a heart necklace all the time whilst I was growing up. Now I love to wear these too as it reminds me of her. Even if it is a charm your children gave you for your birthday or a ring your husband gave you, it adds that bit more depth and personality to your look which will give you a confident spring in your step.
Christie Sutherland: Fashion Stylist & Editor
Most fashion lovers, including me, dress to suit their mood. Jewellery has the ability to transform that, and I love it. When we buy jewellery, we wear the pieces over and over again, it is an insight into how we create our aesthetic.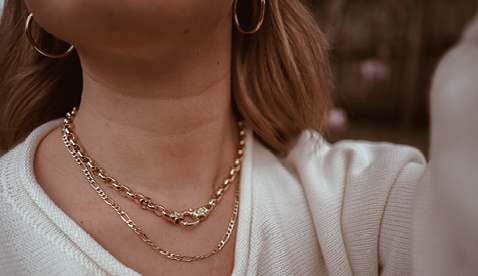 1. Layers, layers, and more layers
Play with different necklace lengths, textures and styles to make layers appealing when drawing the attention up to your face. Rings can be mixed, matched and stacked, but I always recommend picking a statement display, one or the other. Try things on in different combinations and see what works.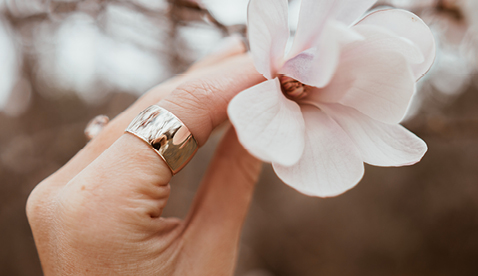 2. Choose your hero
Go one of two ways: pick a statement piece of jewellery you love and find an outfit to compliment it or choose an outfit and play with your accessories. If you spend some time thinking about this, your look will shine. Remember, jewellery can bring a look to life and transform an outfit into something unique.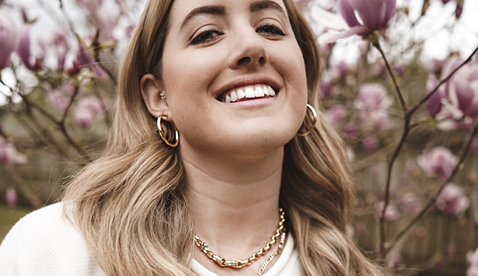 3. Your vision vs. trends
Let trends influence you to a point, but the most important thing is your taste and personality. Figure out what pieces of jewellery will enhance your style and perhaps evolve the looks in your wardrobe.
What are your jewellery essentials? Let us know! @michaelhillj #mymichaelhill
For some more of our best-selling and best-rated pieces, styling tips and inspiration, browse our Look Book online! Check it out >
Have a question while shopping online with us? Just click to chat to our customer service team. Shop now >