How to: Mix Your Metals - Rings, Bangles & Bracelets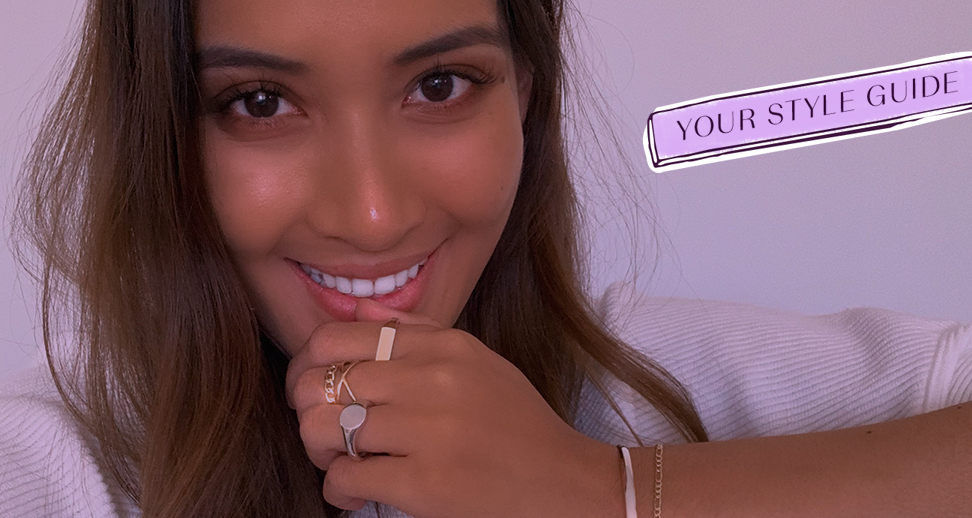 The eternal question when finishing off your outfit: gold or silver jewellery? (Or white gold, or rose gold?). We're here to tell you that you can absolutely have it both ways! One of our favourite jewellery styling queens, @minielenarose has shared a stunning mixed metal look focused on rings and bangles so you can take some inspiration to experiment with your look.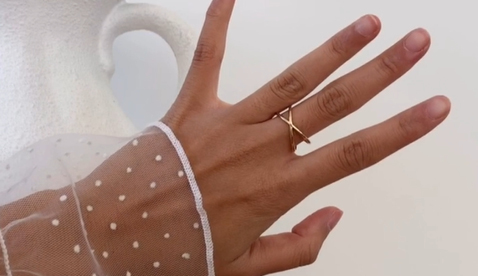 Step 1: Start with you base
Choose your feature metal first. When you start experimenting with mixing your metals, it's best to focus on one colour and add the second as a highlight. Mini started her look with our geometric yellow gold ring.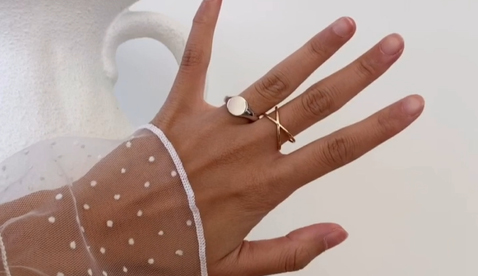 Step 2: Add new metal
Now add your second metal colour – in this case, sterling silver. To keep your look cohesive when mixing metals, ensure that you choose pieces in the same finish. High-shine polished gold should be paired with polished silver.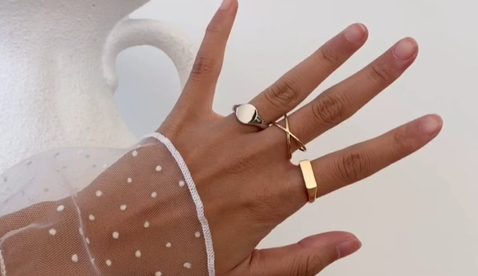 Step 3: Go back to your base colour
Add a statement piece in your feature metal colour. Mixing up the shapes and textures of your jewellery will add more interest and create an eclectic mixed metal look.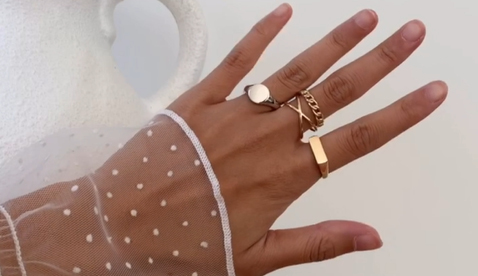 Step 4: Level up with one more (just because)
Want a little more? (Why not?) Stack on one more ring in your feature metal! We love this yellow gold link ring that Mini chose.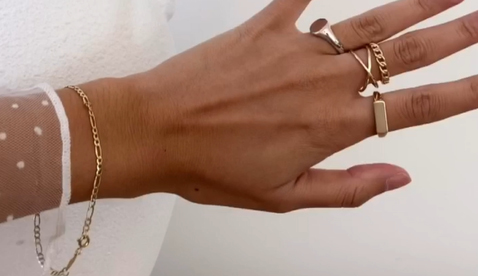 Step 5: Looking for more? Add bracelets and bangles!
Keep the fun going with a fine, fluid bracelet in your feature metal. Mini chose one of our classic yellow gold chain bracelets, and these styles are super versatile to work into a range of looks.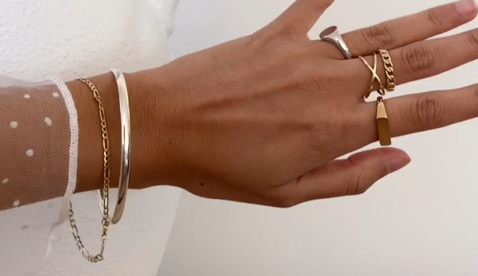 Step 6: Final touch
Finish it off by tying in your second metal colour with a second bangle. Pairing a solid, sterling silver bangle with the dainty gold chain bracelet continues the playful, textured vibe of Mini's mixed metal look.