Influencer Experts' Guide to Birthday Gifts: 16th, 18th & 21st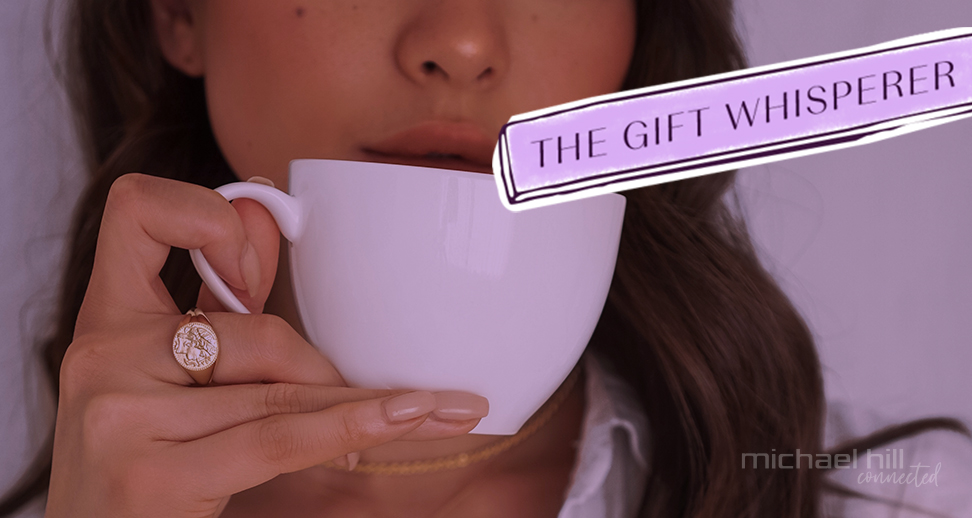 Big-deal birthdays deserve the perfect gifts. If you have an upcoming 16th, 18th, or 21st birthday to gift shop for, we have all the inspiration you need right here.
Fine jewellery is a great choice for milestone birthday gifts, because your loved one can wear it every day and treasure it for years as a reminder of you.
For our focus on 16th, 18th and 21st birthdays, we asked some of our favourite style influencers for the jewellery pieces they love, to pull together the ultimate list of birthday gift ideas for you!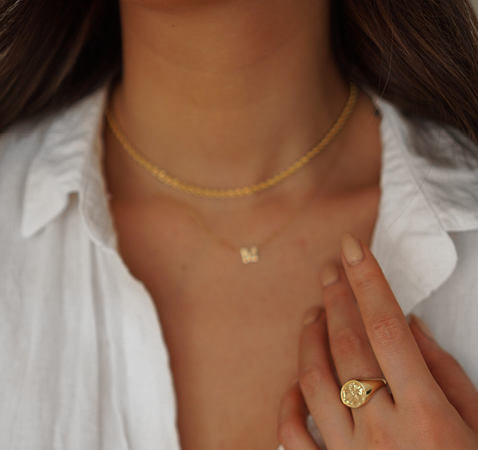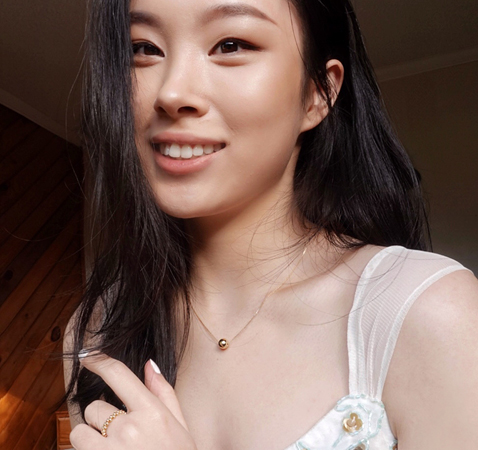 Genuine gold jewellery is a fail-safe gift for milestone birthdays. Choosing quality jewellery in at least 10ct gold means that your loved one can have it for life, and it will always have a special place in their jewellery box and their heart.
For the perfect piece, consider what they usually wear – including their favourite precious metal colour, and whether they like fine and delicate or bolder statement styles.
Henny Gong loves dainty gold styles, pairing some of our most timeless and elegant styles such as a minimalist necklace and gold ring, each in 10ct gold.
Monica Dong loves our classic yet bold 10ct gold coin ring, saying, "coin rings make a great statement piece, it's timeless, and because this one is made of real gold, it will last years. Even when fashion trends change, this will remain a classic."
Meaning that your loved one can wear the piece you gift them from their sweet 16th until their 60th (and beyond)!
Shop Henny & Monica's Picks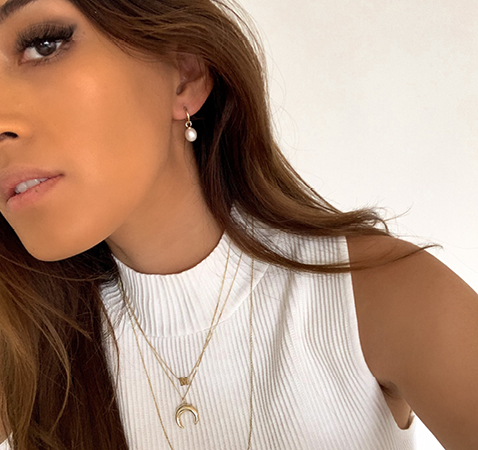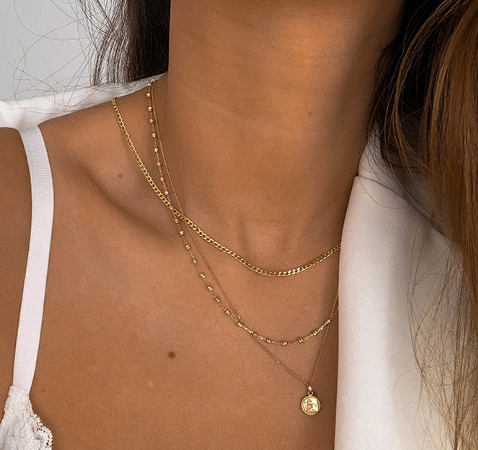 The perfect way to make your birthday gift special is by choosing something that's personal to the birthday girl. A pendant with a symbol that is meaningful to them, their initials, or their zodiac sign, are all beautiful ideas.
Mini Rose loves our dainty star sign pendants in 10ct gold. These pieces make perfect gifts because they offer a personalised element, and they are crafted in quality precious metal so that they'll be forever-pieces in your loved one's jewellery collection.
Mini styles her own zodiac pendant as part of a multi-layered look. "Styling your zodiac necklace with other textured necklace chains will make this look pop. I love to go for one thicker chunky chain, and another chain with different texture to it," Mini says.
If the birthday girl loves a layered look, a zodiac pendant will be the perfect addition for her. Or, if you have a few people buying the gift together, why not gift a complementary chain along with the pendant to start her off with a beautiful layered necklace look? Friends and family can then gift new precious pieces for later milestone birthdays and life moments, so that each necklace layer is full of meaning and love.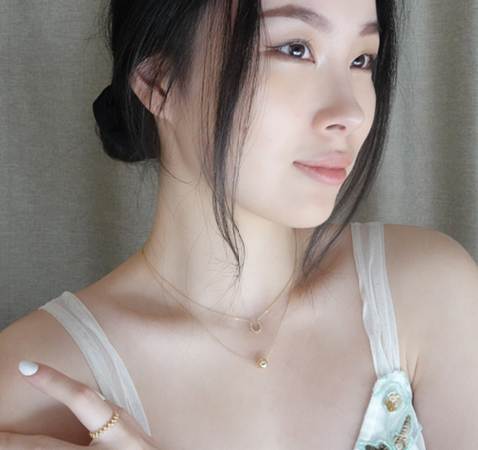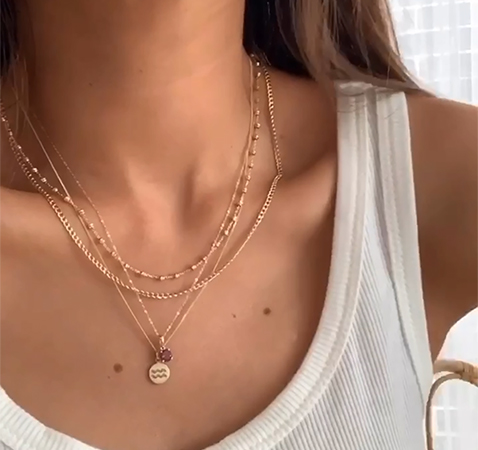 If you want to give a gift that sparkles even brighter, a beautiful piece of diamond or gemstone jewellery is ideal.
Diamonds are the ultimate gift for special occasions, recognised as being precious and given as symbols of love. They are also highly versatile, so whatever the birthday girl's personal style, she is sure to love a diamond piece.
Coloured gemstones are a wonderful way to add another personal touch to your gift. Each gem has a significant meaning attached to it, so you can choose one that will resonate with your loved one and what you want to tell them.
For extra personalisation, choose their birthstone! There's a gem assigned to each month of the year, so you can choose the one that's meant for them.
Henny wears a beautiful, dainty diamond horseshoe necklace. This is a timeless style with lots of meaning – horseshoes bringing good luck, and diamonds being the birthstone for April.
Mini loves our elegant gemstone pendants in 10ct gold, and she has styled her birthstone, rhodolite garnet, with her zodiac pendant as part of a beautiful layered look and to make her jewellery even more personal.
Shop Henny & Mini's Picks
What's your favourite birthday gift that you've received? Share with us! @michaelhillj #mymichaelhill
Want some personalised help choosing the perfect birthday gift? Book your FREE virtual session with your Personal Jeweller! For more details and bookings, click here >
If you have questions while shopping online, simply click to chat and our customer service team will be happy to help! Shop now >