HOW TO: style earring stacks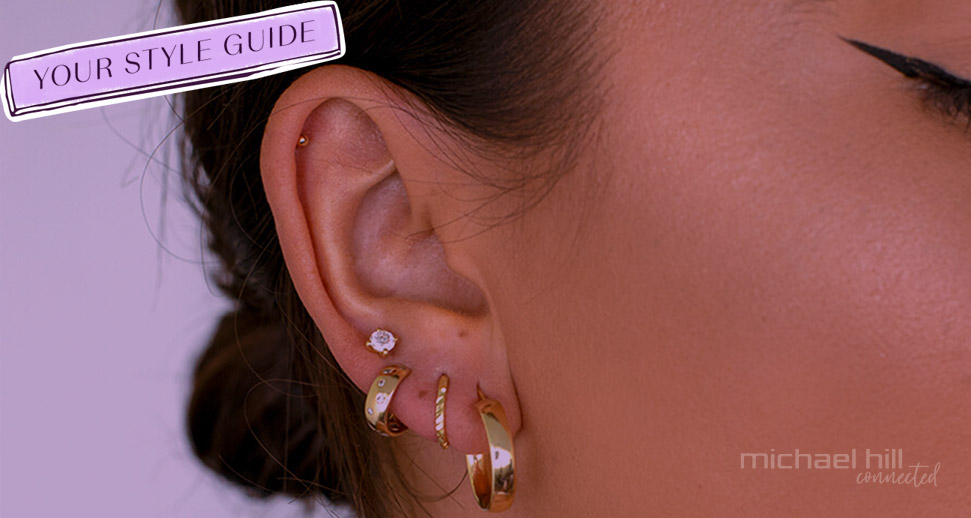 If you keep your ear to the ground on the latest trends, you'll no doubt have seen plenty of inspiration for the stacked earrings look. A look that's highly modern, it's also easy to customise to suit your personal style.
With multiple ear piercings and the 'curated ear' becoming widely embraced, there are some key tips to follow to help you nail this look for yourself.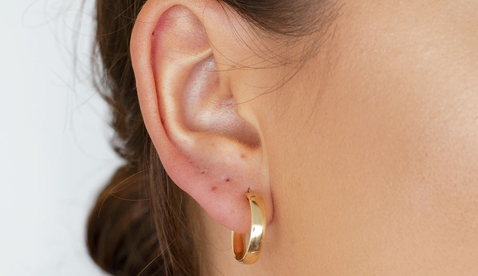 Step 1: Start with a bold hoop
The first piece you put on should be your statement piece. This will anchor your look and determine the other styles you put on to complement it. We've chosen a heavy gold hoop, which is bold but also classic, so you can work it into a number of different looks.
You could also opt for a drop or hook earring here, or, if you're going for a look made up entirely of studs, place your statement stud here. Whichever look you go for, make sure you place your biggest piece in your lowest earlobe piercing.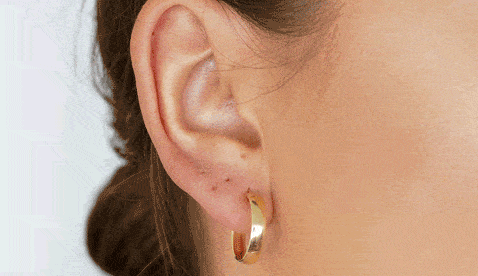 Step 2: Add texture
Complement your statement hoop with a matching style in a textured finish. We have chosen a fine, textured gold hoop to pair with the bold gold hoop, which is a subtle way to add more shine and amplify the look of your statement piece.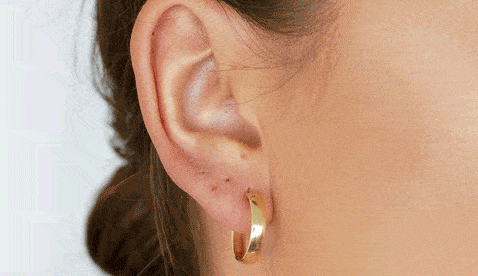 Step 3: Add mini statement piece
Create a stepped effect with a mini version of your statement piece. This way, your earring stack will follow the natural curve of your ear and create a cohesive look. If you decided on hoops for your earring stack, it's easy to find complementing pieces, as hoops come in so many sizes, weights, and styles. If you started with a drop earring, a mini hoop or huggie style will still pair well here.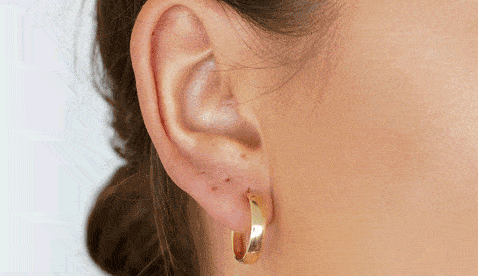 Step 4: Add sparkle
Adding some sparkle takes every look to the next level! You can't go wrong with a diamond solitaire stud, as this is a versatile style that works with so many looks. You can also decide how much or how little sparkle you want to add, by choosing the carat weight that suits you best.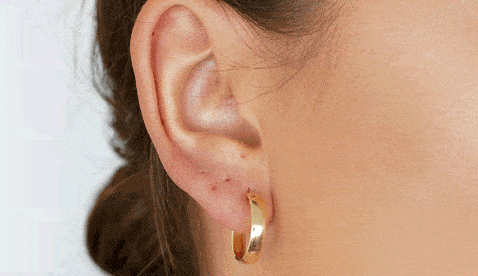 Step 5: Finish with small stud
You can stop at step 4 (or earlier, depending how many piercings you have!) but if you have a helix piercing, tie your whole stacked-earring look together by placing a small stud there. A simple piece in matching precious metal is the perfect way to finish off your look!