How to style our NEW Collectables: jewellery with extra personality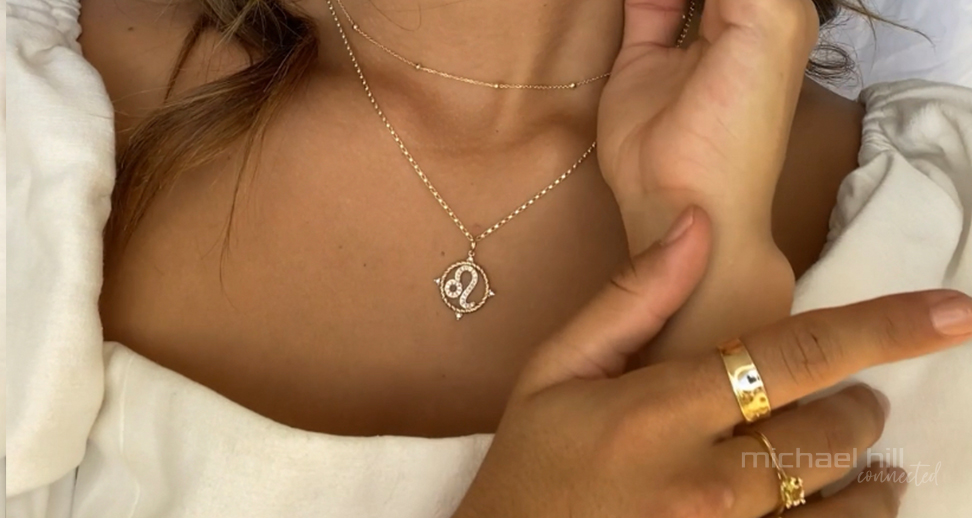 Customise your personal jewellery look to tell your story and empower yourself every day, with our NEW Collectables range at Michael Hill.
Our exclusive new range features meaningful and collectable pendants – including zodiac signs and meaningful motifs – crafted in 10ct gold, sterling silver, and diamonds.
These intricately designed yet versatile pendants are perfect for adding to your jewellery layers day by day. To inspire you, we asked two chic style influencers to style our new Collectables pieces their way.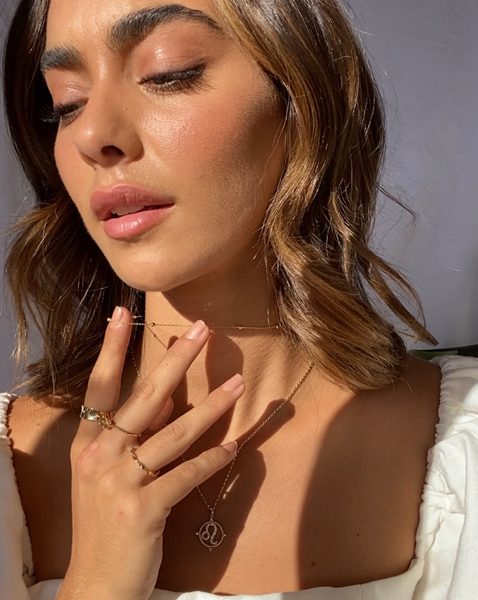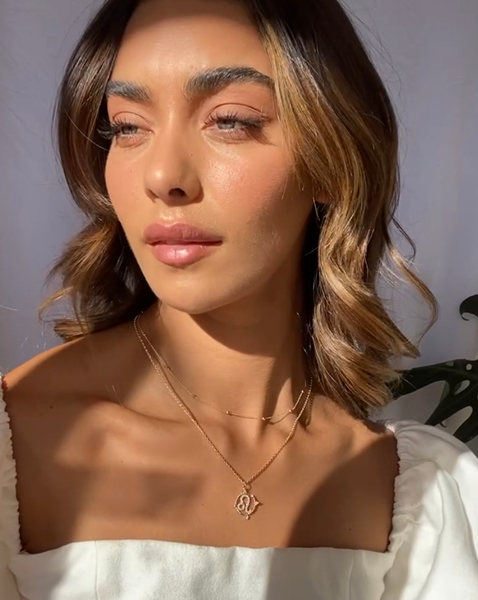 "If you know me, you know I'm obsessed with jewellery, using it as a method of self-expression and creativity. I love to play with a mixture of solid gold, textures and wearable gems when I style my looks.
1. Earring stacks
I've started with a classic gold hoop. It's an everyday piece which pairs back nicely with pretty much everything. Then I've placed a textured gold huggie which is super cute and compliments a classic hoop.
In my third piercing I've put a citrine stud. I am currently obsessed with wearable gemstones. If you have hippie tendencies like me and believe different stones attract different energies, you should have a look into the meanings within wearable gems. I've chosen citrine, as it not only matches back with gold beautifully, but also attracts incredible energy.
2. Necklace Layers
I don't always wear necklaces, but when my outfit calls for it, I love a good layering. I've started with the beaded necklace as a choker. I love how the beads have texture and glisten as they catch the light. It's the perfect mix of elegant and edgy.
The second layer is my favourite, a zodiac pendant to embrace that big Leo energy, finished with diamonds just to be extra. I am obsessed with how this pendant sits boldly on my décolletage.
3. All the rings
I love, love, love rings. I've started with this concave ring for its simplicity. It's a stunning piece which can both compliment another neighbouring ring, or be a statement by itself. Next to it, I have placed a citrine ring to match back with the citrine stud in my ear. Also, if you believe in the energy citrine, or any gem, attracts... more is more...
On my left hand I've played around with diamonds to pair back with the Leo pendant. As the Leo pendant speaks quite loudly, I've styled it with some understated diamond rings, which pair effortlessly together without distracting from or overpowering the other jewellery worn."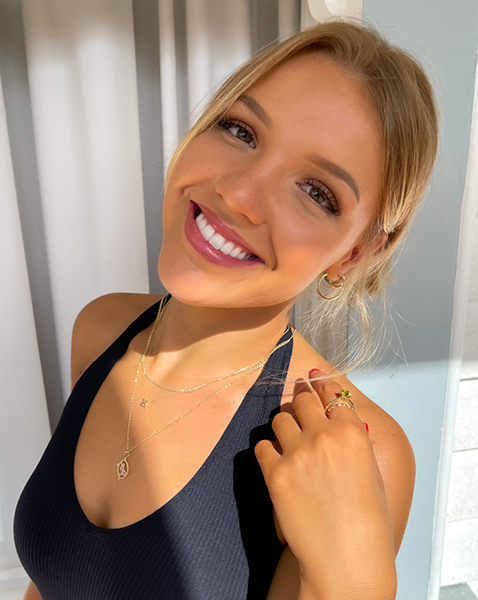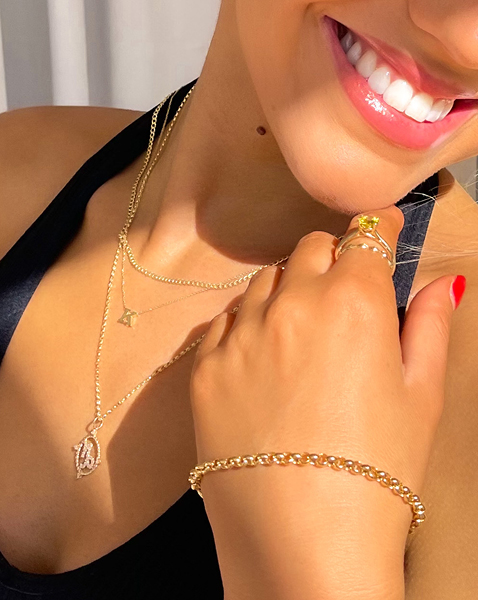 1. Pick something special to you!
"I have always loved astrology for the way it makes me feel connected to the universe and the way that things happen around me. My zodiac sign is Capricorn, so of course I fell in love with the Capricorn zodiac pendant! The gold and diamond design is flattering on everyone and super easy to style.
When styling a pendant, adding chains is a great way to compliment the pendant without distracting from it. Chains with different lengths and thicknesses create a beautiful layered look. If you do choose to add other pendants, keep them small and simple to avoid the look becoming too busy.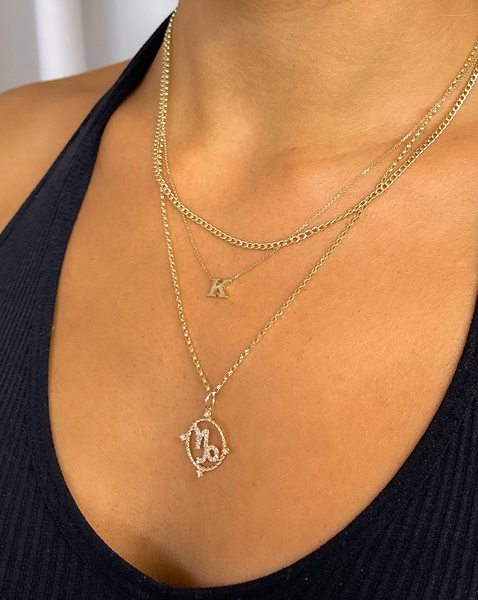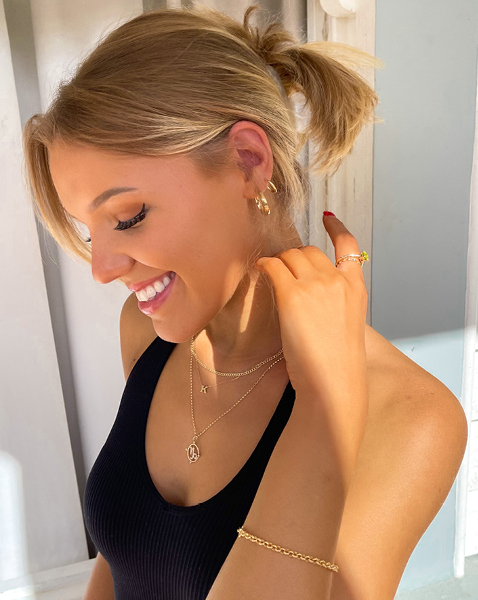 2. Add the finishing touches
My all-time favourite earrings - you can't go wrong with a classic gold hoop! They're a must have in everyone's collection. These hoops are stunning and elegant, and they complement the circular shaped pendant beautifully.
A simple gold chain bracelet is great to tie in with the necklace chain layers and pull the whole look together! For the finishing touches I've added two rings, a plain gold one and one with a little pop of colour."