Choosing Your Wedding & Eternity Bands With Tips From Our Influencers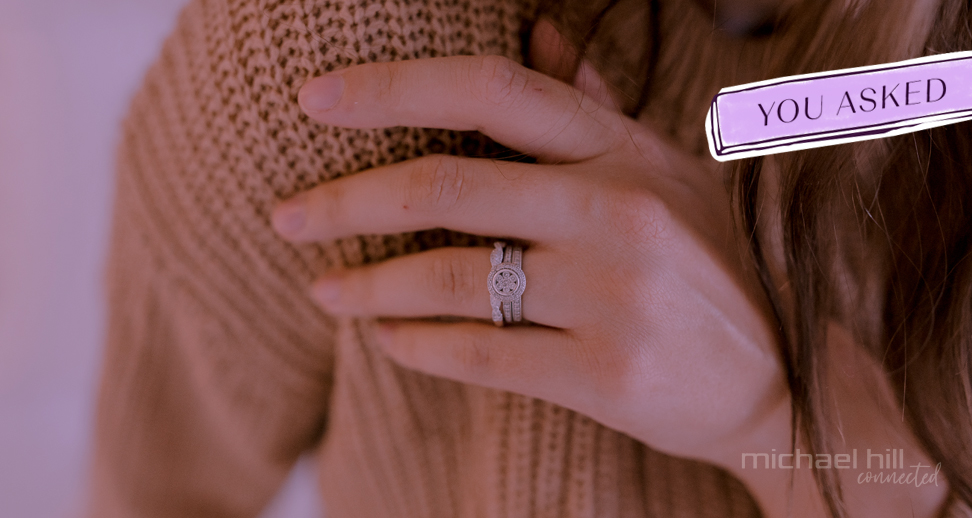 You've asked, and we're here to deliver: how do you choose the perfect wedding or eternity band to match your engagement ring?
Each of these meaningful ring styles represent an important part of your love story; your engagement ring is for promise, your wedding ring is for commitment, and your eternity band is for everlasting love.
With so many choices in wedding and eternity bands, it can seem like there's a lot to think about. But there are a few simple tips to help you find the perfect rings for you! We've also followed two amazing women, @krystal.brooke and Lou of @_lifewithlou_, on their journey in choosing their own stunning eternity bands. Here is their advice to help inspire you.
Shop Best-Selling Wedding & Eternity Rings
To create a seamless look between your rings, it's best to match your metal colours. Use your engagement ring as your starting point to style your look.
Krystal says, "what colour are your current rings? It's good to pick something the same - especially if you are going to wear them as a set."
As Krystal and Lou's bridal looks show, you can match your colours but still create an interesting and unique look with your choice of textures.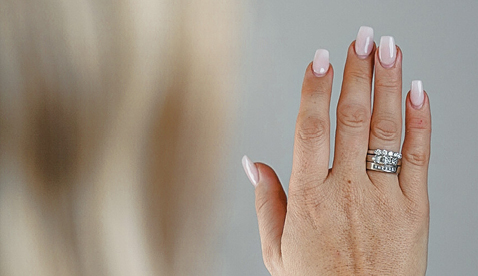 Choose your sparkle level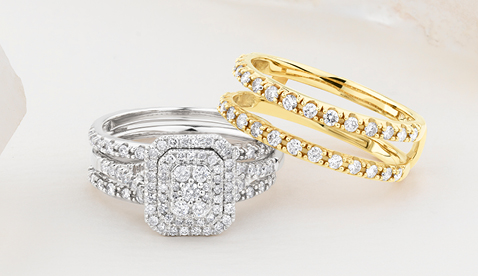 Ask yourself what look you would like overall. Do you want to keep it simple and let your engagement ring own the spotlight? Or do you want to add some extra sparkle? Diamond wedding bands and eternity bands can simply be an added touch of sparkle, but they can also amplify the size of your engagement ring or create a really unique look.
Lou says, "I love how a different style or pattern eternity ring can really make your engagement ring stand out. It also changes up your original look for a different style. I went for a more modern approach with my eternity ring and I loved the fresh look it gave my set."
If you would like an even more eye-catching look, an enhancer might be perfect for you. An enhancer is a double band designed to frame your engagement ring on each side, adding beautiful sparkle and detail.
Consider the diamond details
As Krystal says, the perfect way to choose a complementary diamond band is to "look at the shape of the diamonds in the band – it's nice to pick something similar or complementary to the diamonds in your current ring!"
For example, if you have a round engagement ring style, you could match it with wedding and eternity bands set with round brilliant diamonds. But you could also add extra texture by choosing bands featuring fancy cut diamonds, such as marquise or baguette shapes. Choosing an eternity ring in a complementary but different design to your wedding ring will also help to create a bridal look that's truly unique to you.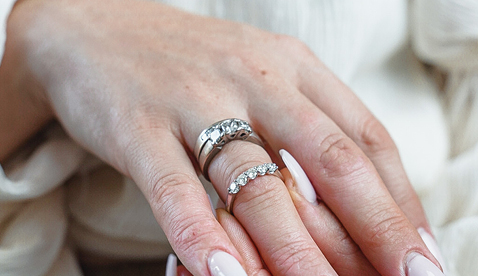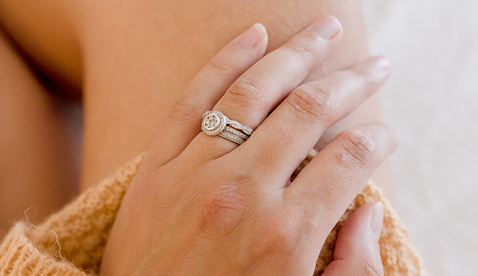 As well as diamond shapes, consider the shapes of your wedding and eternity bands themselves. Think about the lines of your engagement ring, and how you would like to outline them.
You can change the overall shape and look of your ring set with contoured or curved bands, or twisted bands such as the one Lou has chosen.
Lou's tip is, "I recommend trying on a few different styles. You may be surprised with how they look when they are sitting up close on top of your engagement ring."
Traditionally, after you are married, your wedding ring is placed on your finger first so that it's closest to your heart, and your engagement ring is worn on top. Many people choose to stack their eternity band on top of the engagement ring, which means you can create a beautiful, detailed look.
But as Krystal says, "don't feel like you have to wear it on your wedding finger. Some people like their eternity band to be something separate they can wear on their other hand. This could give you a bit more freedom to try something different in shape or size. It doesn't hurt to give this a try!"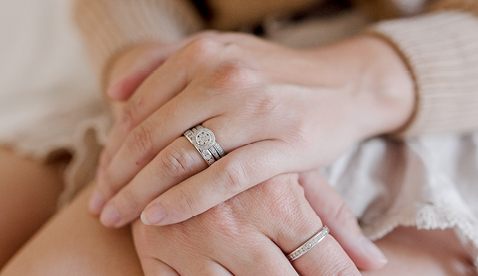 Remember the most important part...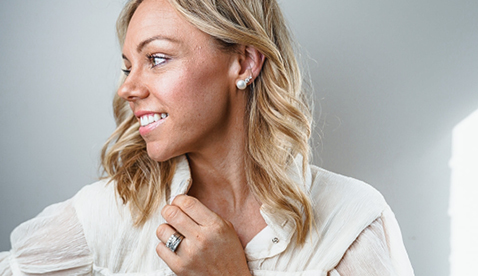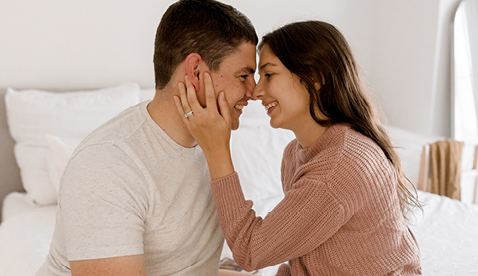 Choosing your wedding and eternity rings should be fun! These are pieces that symbolise your love and commitment to your partner. Give yourself plenty of time to look around for inspiration and try on rings until you find "the one".
Lou and Krystal summed up for us what their wedding and eternity bands mean to them, and how they chose the perfect ones:
"For us the eternity ring celebrates 10 years together; but it could also be a celebration of children, a new house, family etc. Have fun with it! I'm in love with the texture of this twist style band. I love how it's different to my original set and really makes my engagement ring pop," Lou says.
And Krystal says, "For me, my engagement and wedding ring hold so much significance because of what they represent. Beautiful memories. A life full of love. An eternity band is the perfect piece to add, it symbolises never-ending love. I absolutely LOVE the one I have chosen!"
Get inspired by browsing our wide range of beautiful wedding and eternity bands online. Explore them here >
Check out our guide to the perfect rings for your #Bridestyle for some additional inspiration! And visit us on Pinterest for more looks to love.
Our bridal experts are here to help. Book your Virtual Appointment for tips, advice, and to see how different ring pairings will look together. Click here to book >
You can now also try your favourites on from the comfort of home, with our new Virtual Try-On feature! Click here to try it out >
Have you found your dream rings? Share them with us! @michaelhillj #mymichaelhill