In Appreciation of Silver
You know us, we love gold. But let's take a moment in appreciation of the other precious metal: silver! Here's the top reasons why we love this bright and beautiful metal.
Shop our Favourite Sterling Silver Pieces
It's precious
Yes, silver is a precious metal too. Make sure you stick to 925 sterling silver for jewellery (oftentimes just called sterling silver), as this is the quality grade for fine jewellery. It's an alloy that's made of 92.5% pure, precious silver, blended with a small amount of other metals to increase its strength.
This lustrous metal gives you plenty of shine, so whether on its own, stacked with other sterling silver or gold pieces, or set with diamonds, coloured gems, or pearls, you can create as much of an understated or statement look as you like.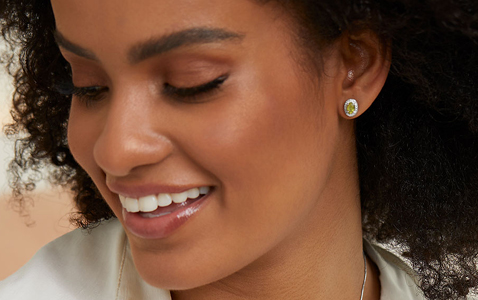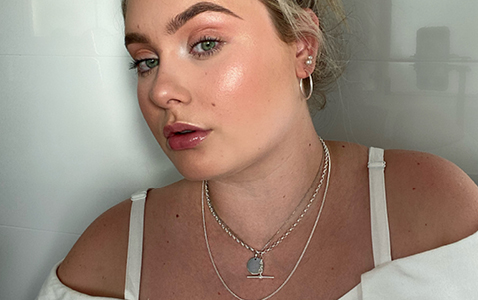 It's affordable enough to stack
At a very accessible price point, sterling silver is the perfect metal choice if you love to stack on your jewellery, change up your look regularly, or wear heavier statement styles.
Experiment with new looks, such as multiple earrings, layered necklaces - styled here by the gorgeous @kaitlinn_brown - piled-on bangles and bracelets, or stacked rings, with this great value precious metal. Want to know how to create your stack? Check this out.
It's lasting
Sterling silver is durable and will give you years of beautiful lustre. Just like all of your jewellery, it's important to look after your sterling silver to keep it shining.
Take your jewellery off at the end of the day and store it safely in a jewellery box, and ensure that you avoid contact with chemicals such as household cleaning products. It's also best to avoid wearing your sterling silver jewellery into the shower or pool.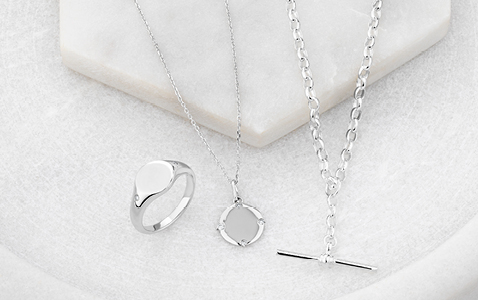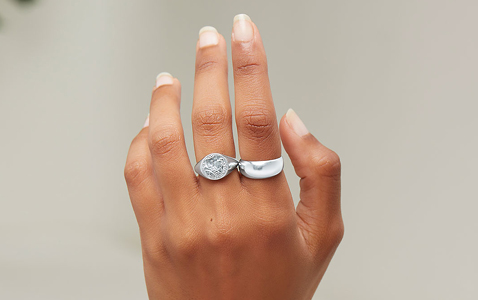 It's timeless and easy to style
With its versatile grey-white colour and high shine, sterling silver is a beautiful and timeless metal. It will always be in style, but it also has a modern edge, so it's perfect if you want to refresh your look at certain times or for a particular occasion.
Sterling silver is just as versatile as gold when it comes to styling, so you can wear it with just about anything – whether it's polished pieces for the office, stacked up jewellery for the weekend, or a statement style to take your entire look to the next level.
Sterling silver is also perfect to style with gold! You don't have to choose between the two precious metals. Sterling silver contrasts beautifully with yellow gold – you can see some inspiration here. Just make sure you stick to the same metal finish – for instance, high-shine – and mix up your textures to create an interesting look.