Inspired Creativity from Sir Michael Hill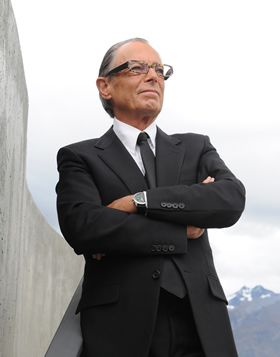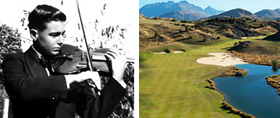 Sir Michael was appointed a Knight Companion of the New Zealand Order of Merit in the 2011 New Year Honours list for services to business and the arts.
Sir Michael Hill started out as an aspiring musician and watch maker, following generations of watch makers before him. This passion for creativity in all its forms inspired him to found Michael Hill Jeweller. He opened seven shops in seven years, then set his sights on 70 more in the following seven years. Today Michael Hill Jeweller has over 300 stores in Australia, New Zealand and Canada.

Now one of today's leading global jewellery brands, Sir Michael has guided the organisation with a compelling vision - that inspired design and quality craftsmanship can help each person find their own inner shine.

From his expertly designed collections, to the support of creative endeavors in music, art and sports, Sir Michael has always focused on finding the creative spirit in everything around him.

Today, Sir Michael leads global design teams to move Michael Hill toward the future while staying true to the craftsmanship and traditions that have made us a trusted partner for some of life's most important decisions.

Sir Michael's creative spirit is equally matched by no-nonsense business insights. He has received numerous business awards and is renowned as a speaker, author and teacher on how to succeed in business, and in life.