How to: Diamond Styling - Yellow Gold VS. White Gold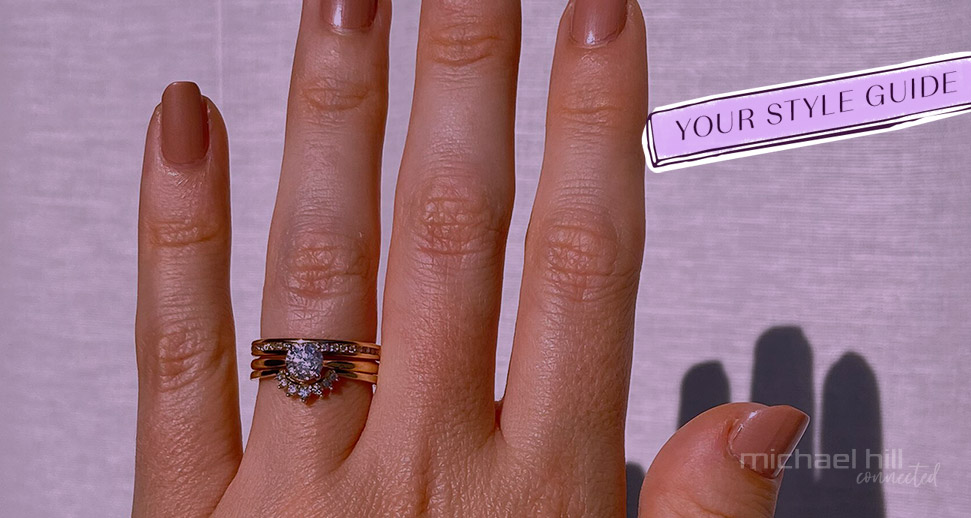 Your sparkling engagement ring takes centre stage on your hand, but you don't have to keep your bridal look to just your ring and wedding band. There are so many ways to style your diamond, for a bridal look that's all yours. We've styled two unique looks to inspire you, in yellow gold and white gold.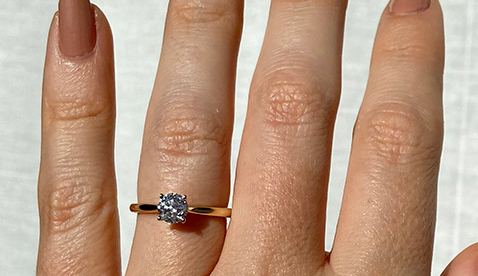 Step 1: Start with your S

olitaire

If you have a timeless solitaire engagement ring, it's the most versatile piece to style with different shapes and textures to create your individual look. We have started our yellow gold look with a stunning, certified diamond solitaire.
Step 2: Add Wedding Band
While the purpose of your wedding band is to symbolise your love and commitment to your partner, the styling options for your wedding ring are endless! There are so many beautiful designs to choose from, including precious metal bands, diamond bands, contoured and textured shapes. We have chosen a contoured diamond band, which creates a sparkling half-halo effect around your solitaire.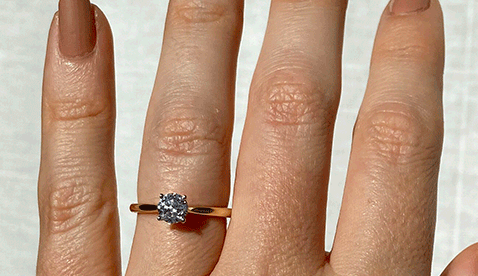 Step 3: Add Eternity Ring
Bookend your solitaire with dainty, sparkling diamonds, by placing a diamond eternity ring on top of your bridal stack. Eternity rings, or anniversary rings, are beautiful symbols of you and your partner's everlasting love – and you can also find the perfect one to suit your personal style and level up the sparkle of your look!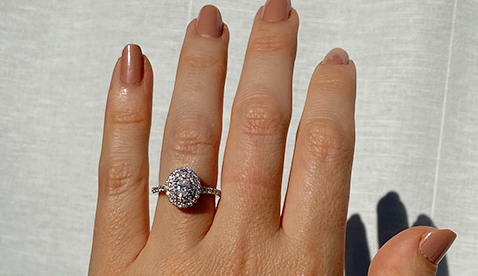 Step 1: Start with your Sparkle
Even if your engagement ring is a dazzler, there's no rule to say you can't style it with extra diamonds. After all, who ever said no to more sparkle? We've started our white gold bridal look with a spectacular double halo ring from our Sir Michael Hill Designer Bridal Collection.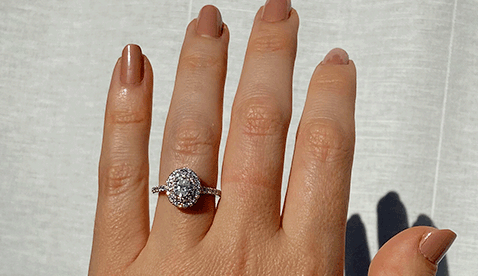 Step 2: Add Wedding Band
Play up that sparkle by adding a diamond band on your wedding day.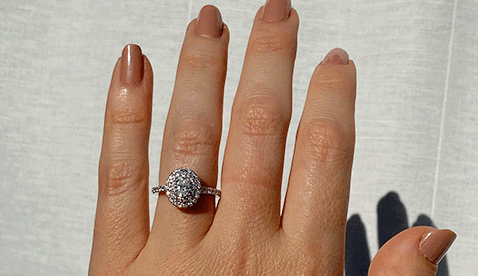 Step 3: Add Dainty Ring
Why stop at your ring finger? Experiment with adding a dainty diamond ring next to your bridal stack. This not only adds extra sparkle, it's the perfect way to create a ring look that you love and that's unique to you – you can choose any type of dainty ring that stands out to you. And, since this is not one of your bridal rings, you can also change up your look day-to-day by slipping on a different ring.
Keep your sparkle, explore and shop bridal online today.
Want some help choosing the perfect engagement ring or wedding ring? Book your free, face-to-face Virtual Appointment for advice and your questions answered! Book now >
How do you style your bridal look? Share with us! @michaelhillj #mymichaelhill