The Top 5 Proposal Ideas From our Community
At Michael Hill, we're for love, and there's nothing we love more than being part of your stories!
When it comes time to pop the question to the one you love, the moment is just as important as the beautiful engagement ring. Here are the top five ideas to help you plan the perfect proposal – care of our amazing customers and community.
1. Destination Proposals
What could be more memorable than popping the question in an exotic location? While overseas travel might not be on the cards right now, it's great inspiration for the future. Of course, the best destinations can also be closer to home – such as your favourite beach or a place with a spectacular view.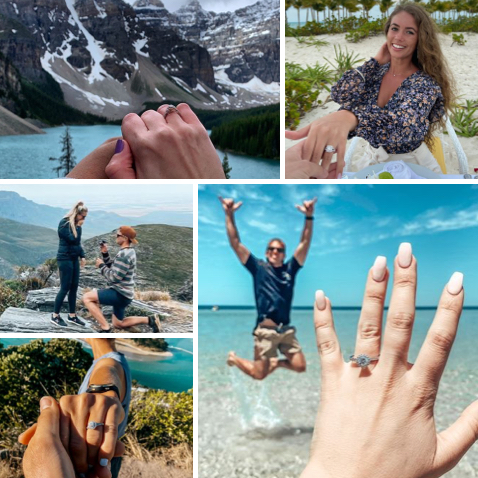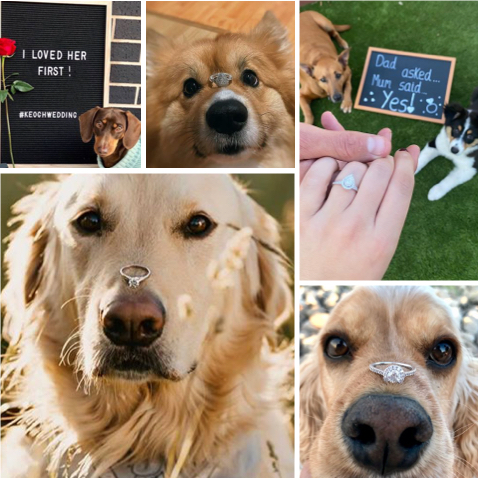 2. Puppy Proposals
For the most adorable moment, we can't go past a sweet proposal involving the furry members of the family!
3. Holiday Proposals
Christmas and New Year are the most popular times for popping the question – and with good reason. This joyful and romantic time of year is perfect for committing your love to your partner. Valentine's Day, Thanksgiving and other meaningful holidays are also great times to propose.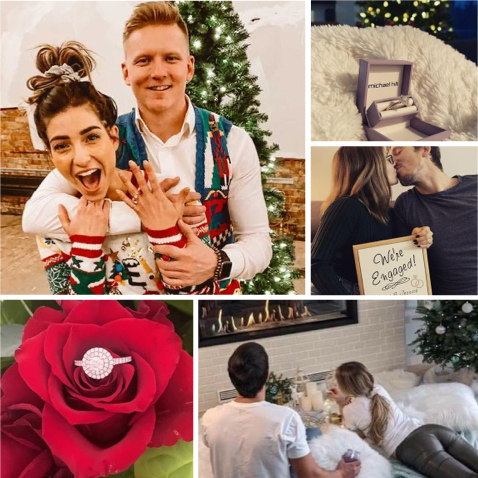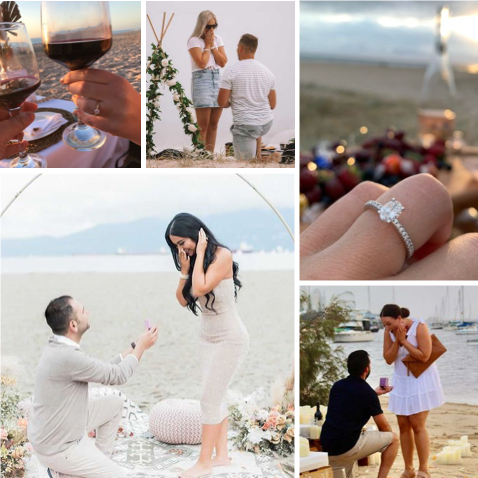 4. Perfectly planned Proposals
For an unforgettable proposal (and amazing photo opportunities), a beautifully set-up picnic, private spot on the beach or in the park, or even your back yard is perfect. Create a special and romantic setting with fairy lights, picnic rugs, candles, and sentimental photos of the two of you.
5. Intimate Proposals
Promising your love and asking for your partner's hand is a significant and emotional moment for the two of you. So why not keep it extra intimate, and pop the question at home? Some thoughtful decorations, a bottle of champagne, and flowers will make the moment extra memorable.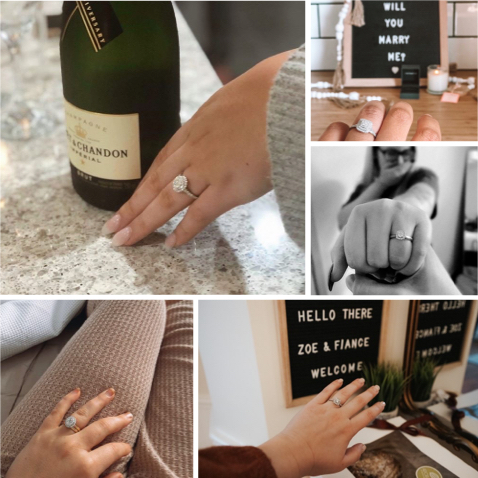 Shop our top engagement rings: