New Year, New You! Meaningful Jewellery to Start the Year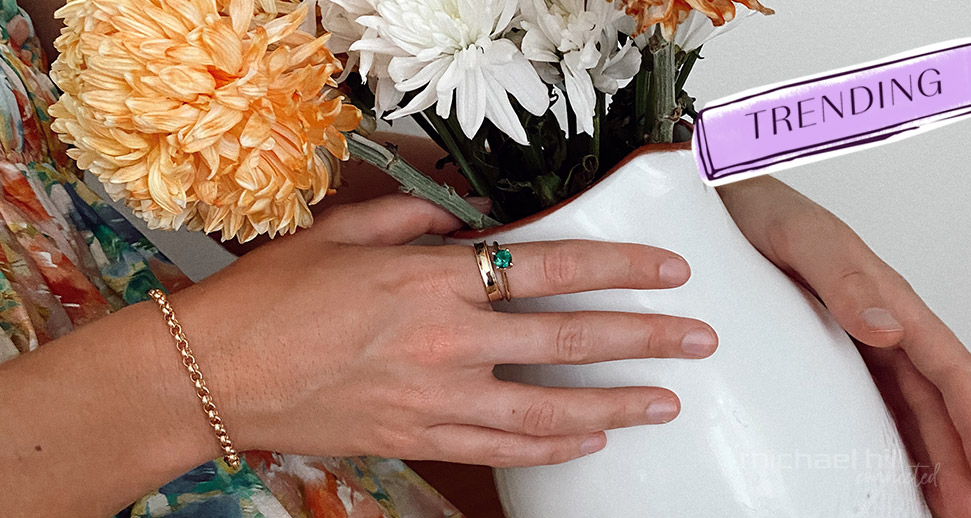 It goes without saying that for most of us, our goals and plans for 2020 got put on hold, or we found our priorities shifting drastically. So as we welcome the New Year, there's a stronger urge than ever to start fresh, dream big, and chase goals.
A meaningful piece of jewellery that you wear throughout the year can be a great, tangible reminder of everything you want to achieve – or just a meaningful symbol of what's most important to you, and what you want to reflect on internally.
We asked two lovely influencers to share with us the special jewels they'll be wearing in 2021, and what they mean to them.
Eloise
Well, we made it through 2020 so it's only fitting that we reward ourselves with a super special gift and what's better than new jewellery to mark this milestone! A sentimental piece of jewellery is exactly what you need to start 2021 off the right way.
Every time you wear your new pieces, they'll transport you back to the beginning of 2021 and the goals you set yourself for the year ahead.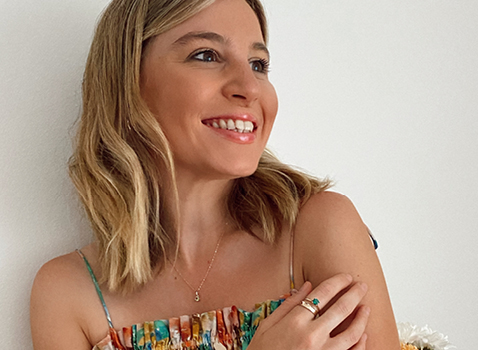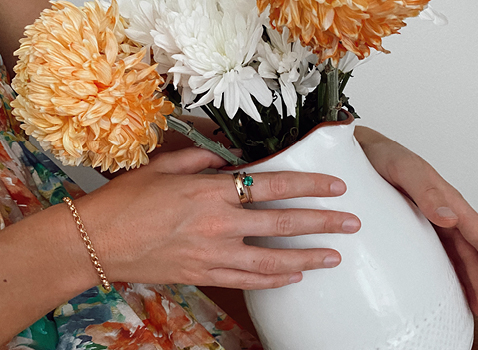 Through time, the emerald gemstone has been seen as a symbol of love and hope. After 2020 love and hope are more important than ever. The women in my family have always loved to wear gemstones… it's always nice to wear a piece of jewellery that reminds you of special memories with loved ones.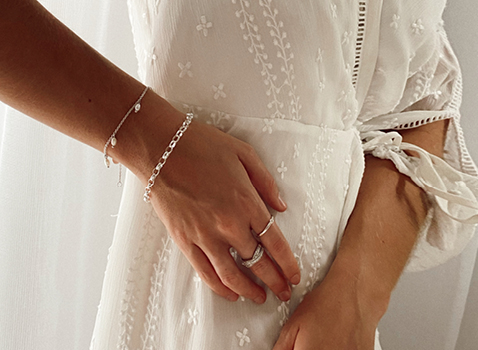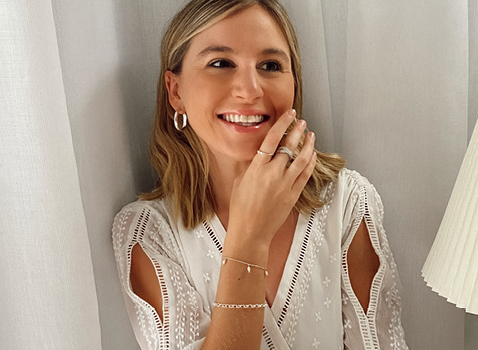 Silver is often used to celebrate milestones, achievements, celebrations and the start of 2021 is the perfect time to treat yourself to a new silver gift. You will forever associate this piece with your achievements for the year. A lot of my silver pieces are associated with special memories or have been passed down to me from family members.
Jo
Every year I choose a word which guides me and realigns me to my true self. The word is to cover all aspects of my life. This year my word is feminine. I intend to surrender, go with the flow, be gentle with my words and actions to myself and others and embrace all that is. I love to wear pieces of jewellery to remind me of this word.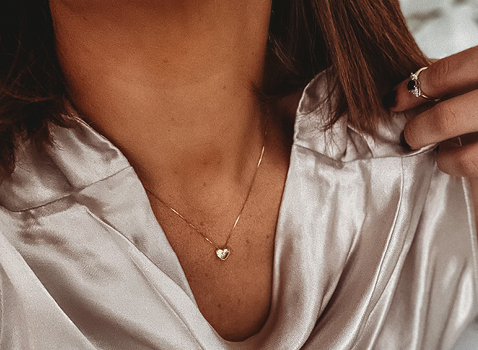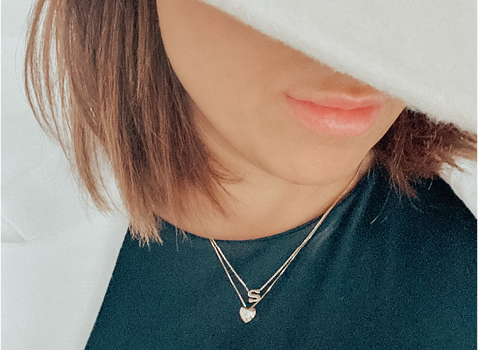 Look 1: Heart pendant
The delicate chains remind me to go gently with myself and others. Embodying the feminine is to feel and be heart centred. The beautiful heart charm reminding me to always come back to my true self with whatever I am doing.
Look 2: Initial pendant & birthstone
My mum always embodied her feminine energy and I have chosen pieces that reflect her and ground me, and remind me of my intentions. Her name was Suzanne which is why I love the "S" initial. Her birthstone as well as mine is sapphire which is why I love this beautiful ring. She always had a stylish pair of gold hoops too.
What do you want to achieve or reflect on in 2021? Find the perfect, meaningful piece to remind yourself. Shop jewellery online >