The Top Must-Have Chains and How to Style Them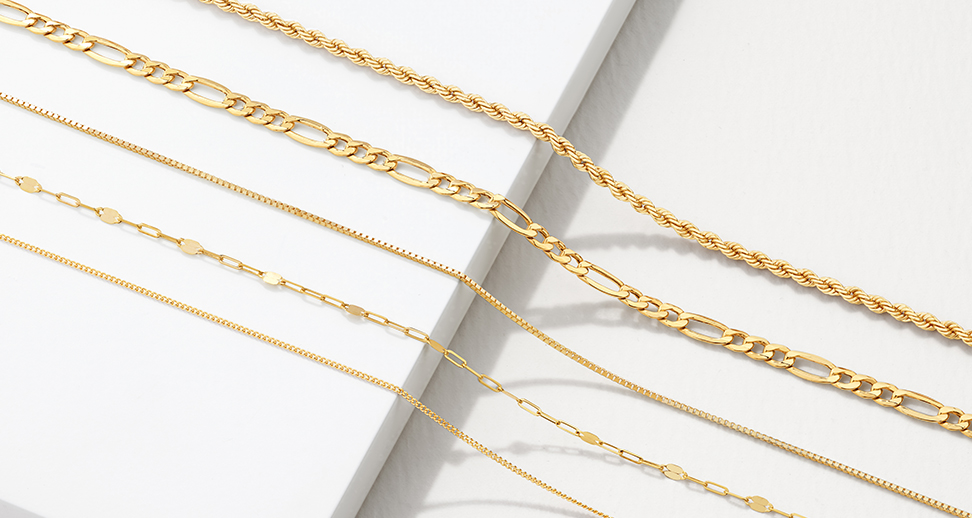 Whether you're classic and minimal or "more is more" with your style, there are some jewellery styles that are inarguably must-haves. Chief among them? A versatile chain necklace.
Chains are the ultimate jewellery base-layer: adding elegance on their own to every outfit, and pairing easily with other jewellery styles. Discover the essential chain styles and lengths, and our favourite ways to wear them.
What types of chains are there?
There are so many styles of chain necklaces available, you can find the perfect combination of weight, texture, and link style to suit you. Let's start with the most popular styles: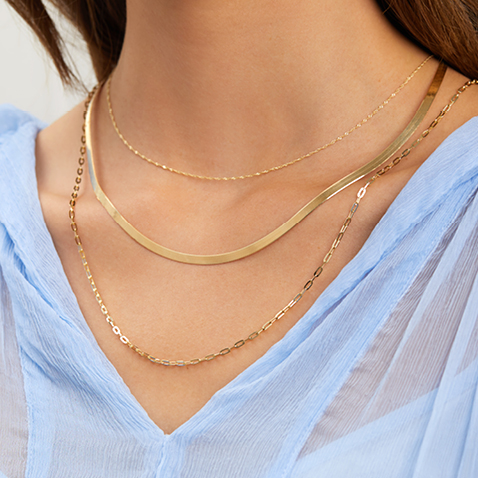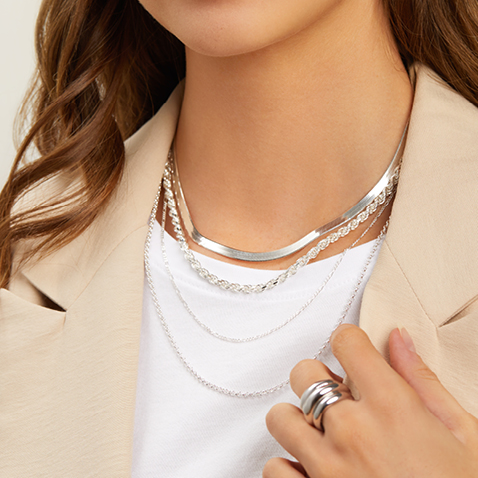 How do I choose a chain length?
Whether choosing your perfect chain for every day, or adding a new piece to your layered necklace look, you'll want to get the length right so that it falls where you want it.
Choker length – 40cm (16"): chains of this length will sit around the base of your neck for a modern choker look.
Short chain – 45cm (18"): a 45cm chain will generally fall level or just below your collarbone, for a perfect everyday look.
Medium chain – 50 – 55cm (20 – 22"): for a versatile chain style, lengths around 50 to 55cm will fall just below your collarbone or to your upper chest, so they can easily be styled over the top or underneath different shirt styles.
Long chain – 60cm (24"): chains that are 60cm or longer will give you statement length, falling to around mid-chest. If you love a multi-layered necklace look, this chain length is perfect for your longest layer, and for holding your pendant if you wish to add one to your look.
How do I style chains?
As one of the most versatile jewellery pieces, there are endless ways to style your chain necklaces – whether you prefer to wear them alone for delicate shine, layer several together, or pair with your favourite pendants. Here are some of our favourite ways to style chains: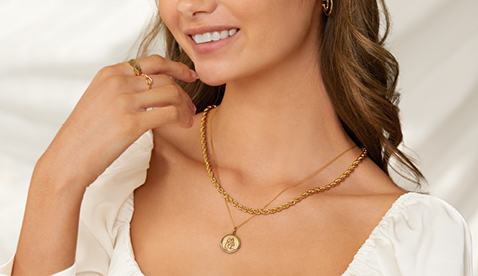 Layer with pendants:
Personalise your jewellery look with your favourite pendant necklace. Add a meaningful design, such as one from our exclusive Collectables range; wear your personality with your zodiac pendant, initial pendant, or birthstone pendant; or simply choose a design that you love. We recommend layering your pendant necklace beneath a shorter chain, as the pendant will anchor your look.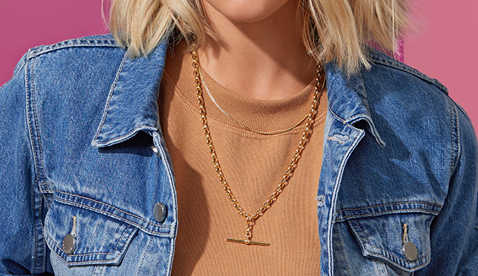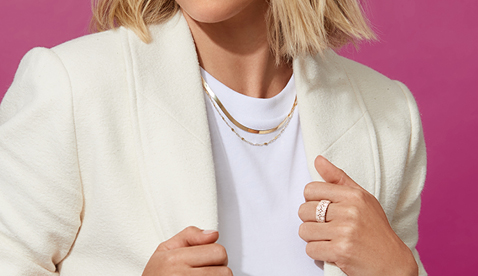 For a trending look that's easy to customise to your style, layer two or more chain necklaces together. Add interest by pairing chains in different styles and weights - such as a bold snake chain with a delicate Singapore or beaded chain; or a heavyweight belcher chain with a finer curb chain. Ensure each chain is slightly different in length so that both can be seen, and stick to the same metal colour for a cohesive look.