How to style drop earrings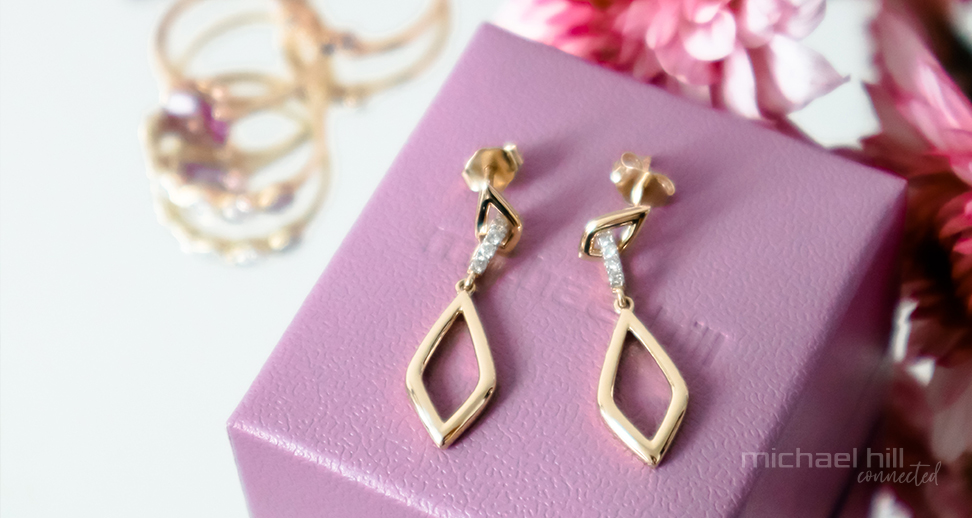 Drop earrings are generally considered the most glamorous style for your ears, but these beautiful pieces don't need to be kept for special occasions only. Swap out your everyday hoops and studs now and then (or just add them to a multi-earring look) and add a sparkling drop design as your hero.
We asked two fashionable influencers, Holly and Elle, to style our new diamond drop earrings. Read on for their tips and get inspired by their unique looks.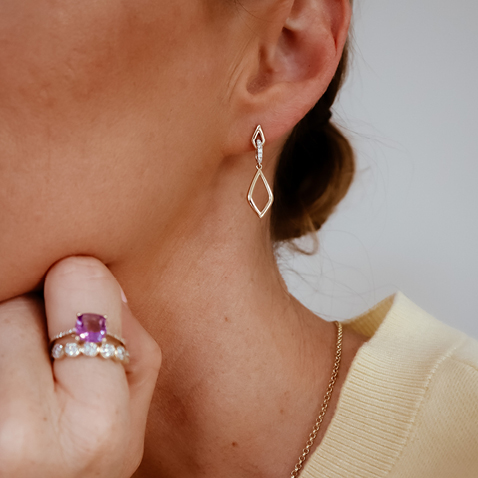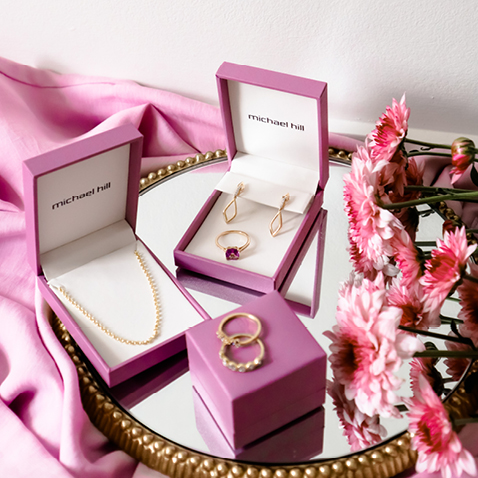 There's no reason to limit your drop earrings to date night or special occasions. Even the most delicate and sparkly drop earrings can be perfectly paired with a more casual look to give you that extra skip in your step on a work day.
1. Space out your statements
Traditionally worn as the statement piece of jewellery, drop earrings don't need to be the only star of the show. I do however try to keep some separation between pieces by keeping the necklace simple and sleek then having some fun with rings and bracelets.
2. Create contrast
Contrast elegant drop earrings with a pop of colour like a chunky amethyst ring, or layer with a few sparkly rings.
3. Style your hair to suit your earrings
Style your hair to compliment your look. I find drop earrings elongating when worn with your hair tied back, they also accentuate the jawline. Alternatively, a larger statement drop earring can be set beautifully against a soft wave, tucked behind your ear.
4. Finish off your beautiful look
To complete your look, let your earrings and jewellery inspire your choice of makeup by adding a touch of highlighter with diamond earrings and a soft coloured lip to match the gemstones.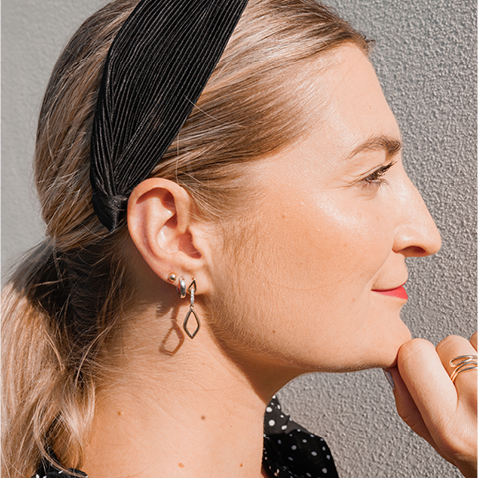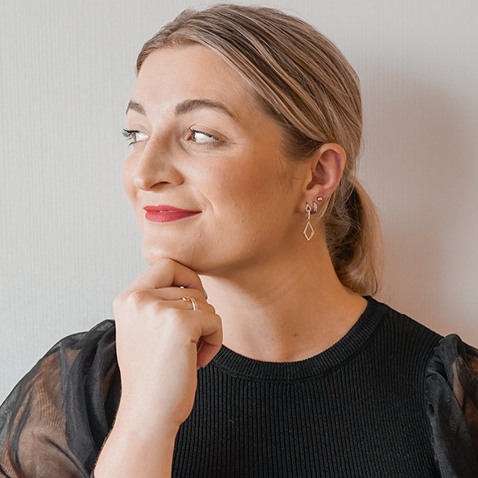 A pair of drop earrings can help to elevate any outfit, and I've got just the styling tips for you to create your dream look.
1. Choose 'the' pair
For any dreamy look, you'll first need to choose the stars of the show… your favourite drop earrings! I chose these drop earrings with 0.10 Carat TW of diamonds in 10ct yellow gold, because they're simple yet elegant. Try to choose a pair of drop earrings that are simple but stand out against your skin and hair tone.
2. Add a contrasting metal
If you've chosen gold for your drop earrings, change things up and choose silver for your second pair of stacker earrings. The contrasting metals create a stunning look.
3. Style with a stud
For your third pair of earrings, you're going to want to create that perfect balanced look. Choose a pair of ball studs that are the same colour as your drop earrings and are small but still visible in your overall look. This helps to repeat the colour pattern and add balance to your final look.
4. Choose your extras
Consider adding extra jewellery to complete the look. I love choosing rings that are the same colour as my drop earrings, as they tie the final look together and catch the sun. This pearl ring and single loop ring are both stunning.
5. Flaunt your earrings
And voila, your look is complete! Put on your favourite dress, a pair of comfy heels and you're ready to dance the night away. If you follow these steps and remember to take a balanced approach to your drop earring stacks, you'll always nail your final look!