Behind the Craft: Our New Michael Hill Solitaire Capsule Range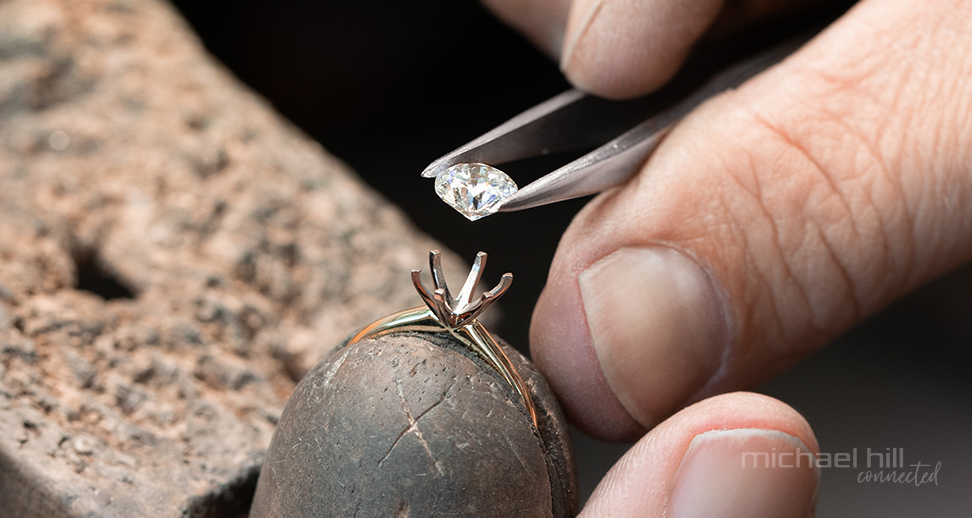 In our Behind the Craft series, we take you inside our workshop in Brisbane, Australia, where our talented team of specialists and master artisans work.
At Michael Hill, responsibility and ethical sourcing are an important focus. We are committed to responsible sourcing and to keeping local craftsmanship alive, to create and provide beautiful jewellery worthy of celebrating love (you can learn more about our sustainability journey here).
As part of our commitment to offering the best range of jewellery and bridal rings for our customers to connect with, we are proud to introduce a capsule range of Michael Hill Solitaire rings featuring diamonds from the De Beers Code of Origin Trusted Source Program.
The Code of Origin is a customised code unique to your diamond, which is inscribed on the table of your diamond and available on a grading report provided with your ring. It provides assurance that your diamond was discovered by De Beers in Botswana, Canada, Namibia or South Africa, where it has helped provide jobs, healthcare, education, and wildlife preservation.
The Michael Hill Solitaire ring is a classic masterpiece; designed to celebrate this most timeless engagement ring style and showcase your diamond to its utmost beauty. This special capsule range within our signature Solitaire collection features a new design, with the rings crafted in Australia.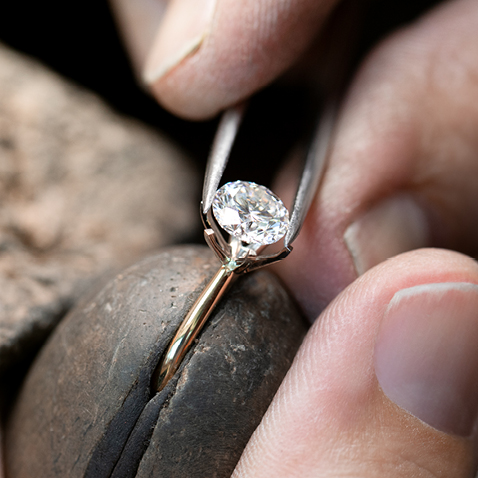 Find out how they come to life:
How they're made:
1. Our capsule range of Michael Hill Solitaire rings featuring diamonds with the De Beers Code of Origin are available in 18kt yellow and white gold, or platinum. The gold rings are created in our in-house casting department, using a 3D-printed resin mould to render a precise design.
2. The platinum rings in this range are cast in Sydney, then arrive in our Brisbane workshop for diamond setting and hand-finishing.
3. Our highly skilled jewellers refine the castings by hand.
4. The next step is selecting and setting the diamond. For this special capsule range of Michael Hill Solitaire rings, we use premium grade diamonds which are Colourless or Near Colourless, and many of which are SI (Slightly Included) or VSI (Very Slightly Included) in Clarity.
5. Our expert diamond setters now secure the diamond into the ring setting. This is completed by hand, and the ring then undergoes an intensive quality inspection.
6. Your beautiful ring is engraved and then polished for an exquisite finish.
7. The final – and crucial – step is quality control. Your ring is scrutinised by our quality control professionals to ensure it meets our high standards. Then your stunning ring is ready to wear and admire!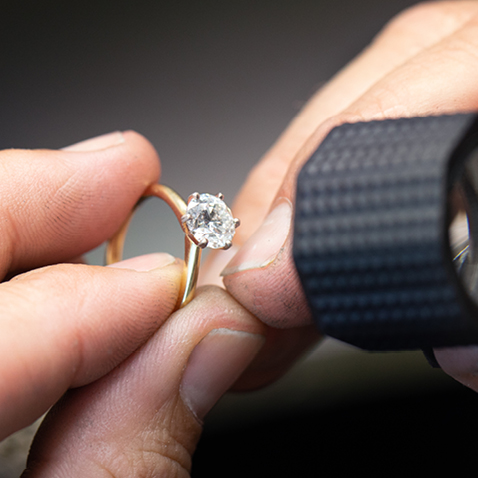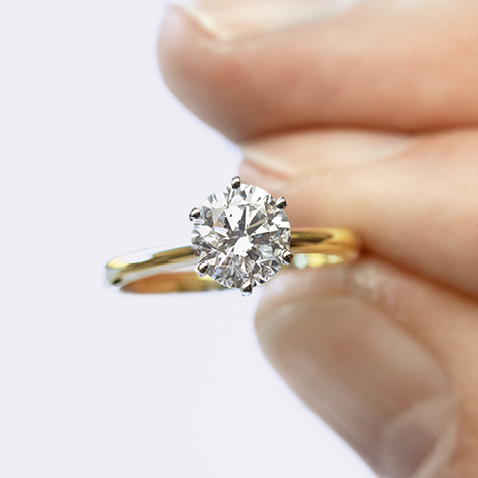 Explore the capsule range:
Words by Megan Greaney
Megan has been a writer for over 10 years, and has been writing content at Michael Hill for over two years where she has gained an extensive knowledge of jewellery – from styling and craftsmanship to materials and stones. With a background that also includes fashion, and studies of Journalism and Anthropology, she is perceptive of the emotions and cultural contexts linked to what we wear.
Last updated 2nd December, 2021