Wedding Day Jewellery for the Bride & Bridesmaids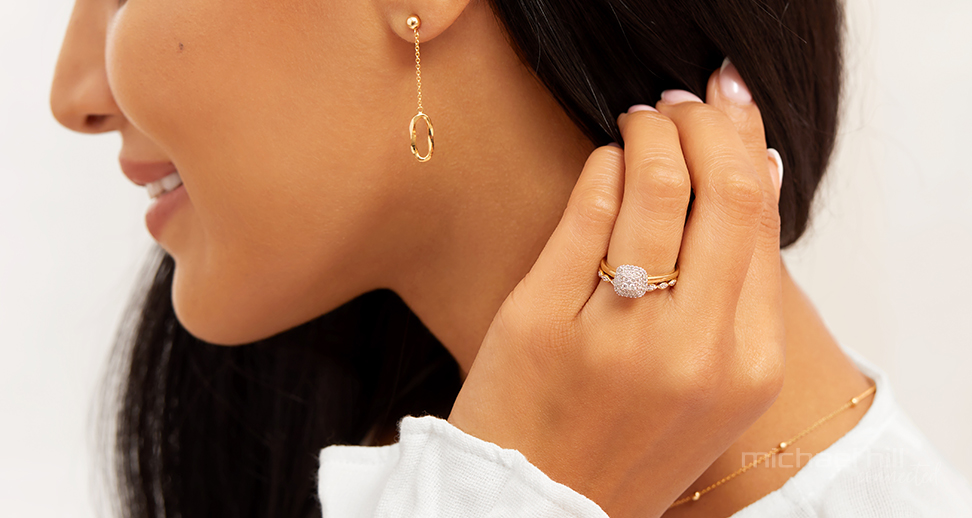 You have your rings, you have your dream dress and your bridesmaids' dresses chosen, so add the perfect finishing touches to your special day with wedding jewellery for you and your bridesmaids.
We've put together some of our favourite jewellery look ideas that will allow you to match with your bridal party yet have a stand-out look on your big day. Best of all, you can keep your wedding day pieces in your jewellery collection and wear them again whenever you want to, as a reminder of this amazing moment.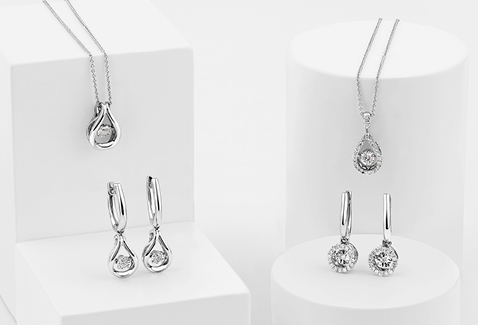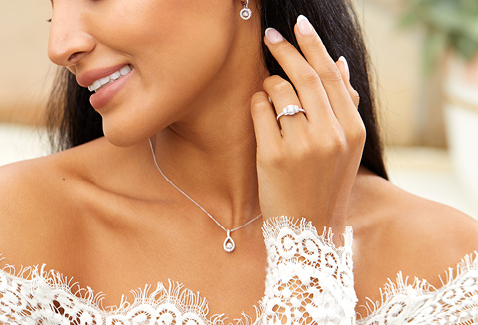 Highlight the brilliance of your engagement ring and bring extra sparkle to your wedding day look with diamond wedding jewellery. Diamond pieces set in white gold or sterling silver are perfect for finishing off your bridal look, and they are versatile enough to wear with any style or colour of wedding dress. Diamonds are also a symbol of love and strength, making them a meaningful choice as you say "I do."
Our exclusive Everlight pieces are made for this once-in-a-lifetime day, with unique settings that allow your centre diamond to continuously 'dance' and catch the light. With our range of designs in this Collection, you can choose your favourite pieces for yourself and matching-yet-different styles for your bridesmaids.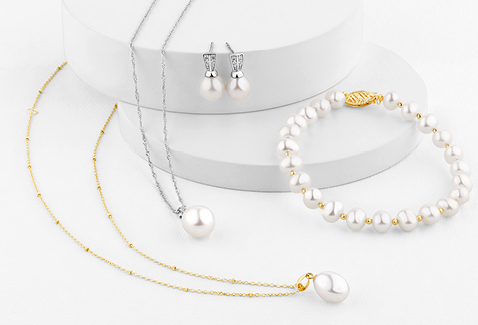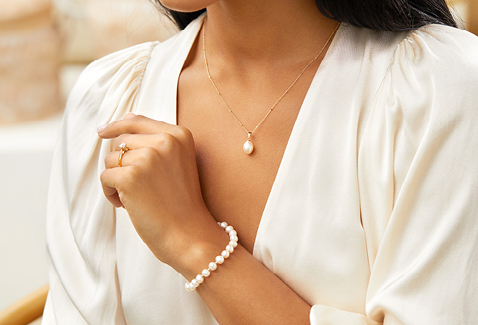 For a stunning look in keeping with tradition, pearl jewellery is the perfect choice for your wedding day. Pearls will bring that final touch of elegance and lustre to your look, while being understated enough that your dress will be the star of the show. Pearls symbolise integrity and wisdom, the perfect symbol of your relationship with your partner and all you will learn and achieve in your lifetime together.
With their beautiful soft shade, pearls are the ideal match for white, ivory, cream and champagne coloured wedding dresses. Achieve a unique yet matching look with your bridesmaids by wearing pearl jewellery in different coloured metal settings. You can also make your own jewellery look stand out a little more, by choosing a pearl bracelet or necklace with multiple pearls, or highlighted with additional gems; alongside classic singular pearl styles for your bridesmaids.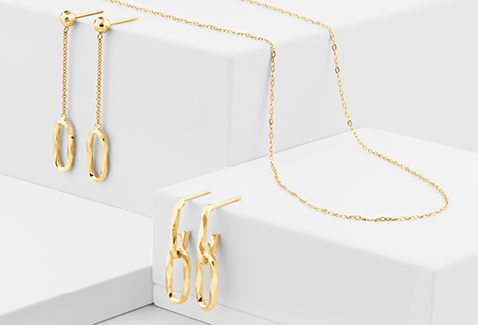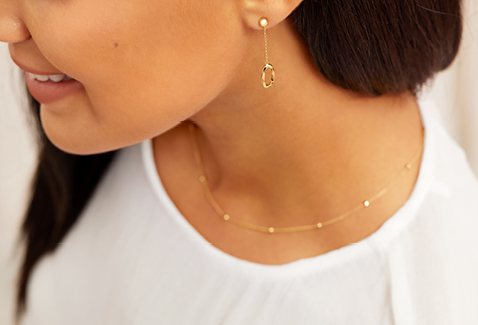 Yellow gold is the most classic shade of this precious metal, but a unique and modern choice for your wedding day jewellery. You might choose yellow gold to match your engagement and wedding ring settings, or simply as a beautiful compliment to your dress. If you love to wear yellow gold jewellery normally, it also means you will get plenty of wear from your wedding day pieces after the big day itself.
Gold is a precious material, so it's beautifully symbolic of how precious your love is. Yellow gold jewellery will bring a stunning contrast to white and soft-coloured wedding dresses and to textures like silk, lace, and chiffon. With so many gorgeous yellow gold jewellery styles available, choose your favourite pieces to complement your wedding dress and your bridesmaids' looks. Add a statement piece or an extra layer to your look to give yourself a special edge.
Shop our favourite wedding day looks:
Words by Megan Greaney
Megan has been a writer for over 10 years, and has been writing content at Michael Hill for over two years where she has gained an extensive knowledge of jewellery – from styling and craftsmanship to materials and stones. With a background that also includes fashion, and studies of Journalism and Anthropology, she is perceptive of the emotions and cultural contexts linked to what we wear.
Last update 31st August, 2021