Meet the Ring Leaders: Our 5-Star Engagement Rings Loved by You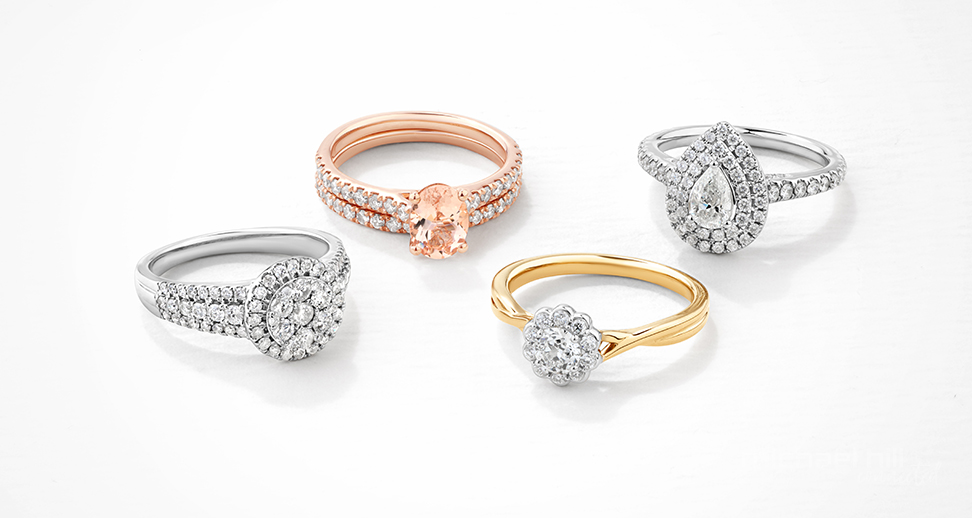 When it comes to engagement rings, the best sources of inspiration are real brides-to-be! We've curated a list of some of the bridal styles that our customers like you are loving the most. Discover these five-star favourites, and why brides love them.
Combining brilliant sparkle, impressive size, and a timeless yet unique pear shape, this Designer Double Halo ring from our signature, exclusive Sir Michael Hill Designer Bridal Collection is one of our most popular and most highly-rated styles.
Amanda from Ontario says, "I can never imagine loving a ring more than this one. It is the most beautiful thing I have ever seen! The size and sparkle are so remarkable! The pink sapphire is such a perfect touch to the whole ring. I have received so many compliments already and can't wait to continue showing it off!!"
Anastasia from Perth is just as captivated, saying, "my fiancé and I chose this ring together as he wanted me to have a ring I was obsessed with and could wear forever. I have now been engaged for almost a year and I NEVER take my ring off... I get compliments almost daily on how beautiful it is and how I'm so lucky. I truly love this ring!"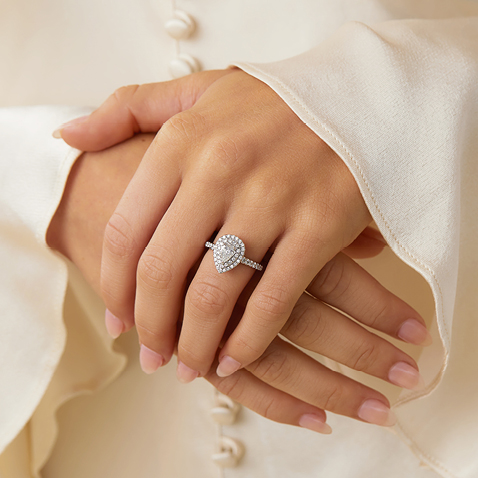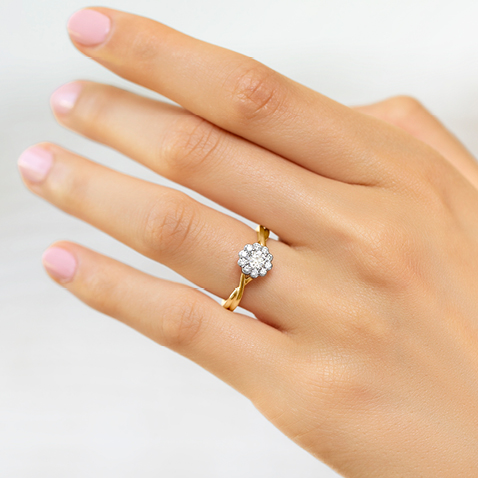 Southern Star is an exclusive bridal Collection to Michael Hill, featuring a unique diamond cut with 65 facets and the most incredible sparkle. Our stunning floral halo ring in this Collection, with a twisted band for added detail, is loved by our customers.
Emily from Geelong says, "my partner very recently proposed with this ring and photos cannot even almost capture its sparkle. It is truly beautiful and I am so lucky to get to wear it the rest of my days."
Lauren from Tasmania is also in love with this ring, saying, "I loved everything about this ring, beautiful styled band, and the diamonds are so shiny [and in] a beautiful flower shape, simplicity and bling all in one piece."
Our exquisite Diamonds by the Carat range is consistently one of our most-loved. With timeless jewellery styles available in a variety of eye-catching carat weights, brides-to-be can choose the perfect level of sparkle for their personal taste. The 1 carat cluster halo ring is a stand-out, offering irresistible brilliance.
Kayla from Perth says, "received this beautiful ring from my sweet hubby. Can't keep my eyes off this ring! Absolutely beautiful, very sparkling! The picture on [the] website doesn't do it justice!"
While another happy customer says, "my partner bought this for my engagement ring and it is absolutely stunning. Could not be happier. It sparkles amazingly especially in the sunlight."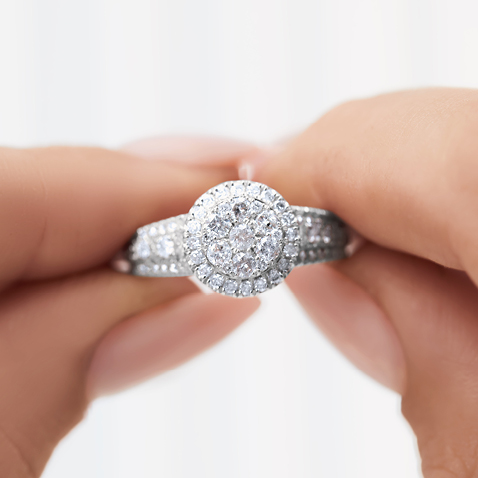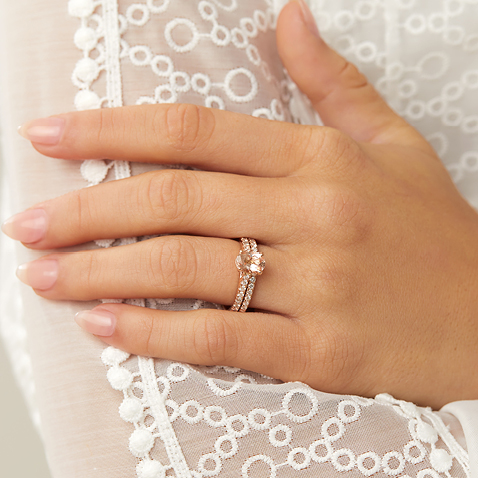 Coloured gemstone engagement rings are being embraced more and more by brides-to-be, as a unique and deeply personal choice. Morganite is one of the most popular gems, with its romantic, feminine, and versatile soft blush shade. Our exclusive Evermore Bridal Collection at Michael Hill features a range of stunning gemstone rings, including this much-loved morganite bridal set.
Issa from Auckland loves her bridal set, saying, "my fiancé proposed to me with this beautiful ring set and I LOVE it so much, I can't take my eyes off of it. The photos don't do it justice!"
Maws from Victoria says, "I bought myself this ring set as a 60th birthday present to myself, but it then turned into an eternity present from my husband as he hadn't known what to give me. So now it has a beautiful story attached to it, and I absolutely love it. I have wanted something in morganite for a very long time, and this is perfect."
Shop some of our best-rated engagement rings: