Knots Adjustable Bracelet in Sterling Silver
Details
https://www.michaelhill.com.au/knots-adjustable-bracelet-in-sterling-silver-15299161.html
$
249
List Price
$
224
Member
5 Reviews
Description

Christine Hill's new design takes a practical, purposeful idea, the knot, and transforms it into a thing of beauty. Exquisitely crafted in sterling silver, this bracelet is a tangible reminder to hold on to everything that's most precious. Featuring an easy to adjust clasp. Exclusive to the Knots collection. Dimensions 26.50mm x 16.70mm.

Product Details

Collection

Knots

Metal content

Sterling Silver

Metal colour

Silver

Length

24cm

Delivery & Returns

FREE standard shipping for all orders over $70. Orders under $70 will be charged a flat fee of $9.90, or express shipping (where available) is available for a flat fee of $14.90.

Once your order has shipped, please allow 2-7 business days for delivery depending on your location. Orders requiring ring sizing take up to three (3) additional business days to complete.

If for any reason you are not 100% satisfied with your purchase, you may return it online or in-store within 30 days of delivery for an exchange or full refund. Subject to meeting the requirements of our refund policy.

For more information, visit our FAQ page.
15299093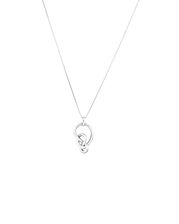 15299116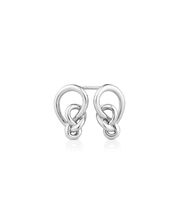 Customer Reviews

5 Reviews
23 Apr 2020
Leighcoop123
South Australia
Not happy with it
It broke the first time my wife put it on. Very weak on the ends used to tighten it
18 Mar 2019
Nicki5
Brisbane
It's beautiful.
I bought one for my sister and loved it so much I got one for myself. The knots now have such a special meaning for us.
Definitely unforgettable
I received this as a birthday present from my mother-in-law and i absolutely love it :) She sure knows how to keep us close :)