Glossary Of Charms
Before you dive into designing your perfect bracelet, let's explore all the different elements you can use to create it!

Obviously, you're going to need one of these to get yourself started. Available in three lengths with designs featuring sterling silver, 10ct gold, two tone, and leather – all created with genuine materials and up-to-the-minute colours – there are so many ways to start your style story.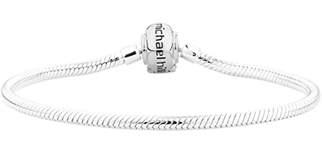 START NOW >
At Michael Hill, we have over 700 charms to choose from, carefully selected by our style experts to ensure you always have latest looks at your fingertips. Genuine sterling silver, luxurious 10ct gold, and coloured designs created with crystals, gemstones, or Murano glass (plus heaps more!) offer limitless options for expressing yourself.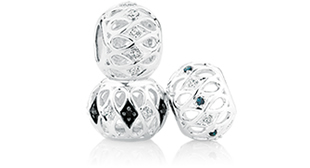 START EXPLORING >
Closely related to the charm, dangles add a whole new dimension to your look. In technical terms, each one features a bail (the part that connects to your bracelet), and a delicately crafted dangle. In style terms, they're just another way to add personality to your creation.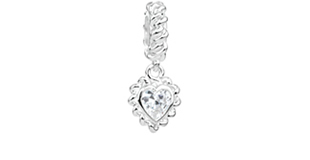 SHOP DANGLES >
Using a spacer is all about giving your charms room to shine! Whether you need to add some colour to your look, or break up existing coloured pieces, no bracelet is complete without a smattering of these babies.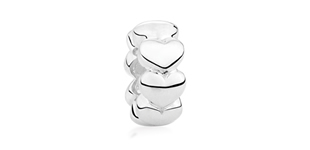 SHOP SPACERS >
Practical and stylish – the stopper is your secret weapon! Not only do they keep your charms safe and secure, they also help to break up your look by creating sections to represent different style stories or chapters of your life.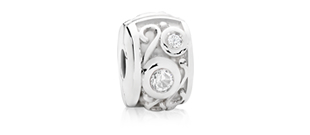 SHOP STOPPERS >
The safety chain is a must have for every bracelet. A last line of defense in case your clasp pops open (or when you're taking it off one-handed before bed!), a safety chain will give you peace of mind and ensure your investment is secure.
Buy one now. You can thank us later.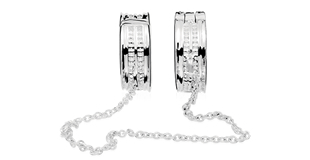 SHOP SAFETY CHAINS >